Barcelona Attractions
Sants district, Barcelona: A practical visitor's guide

---
Barcelona's Sants district has always felt like one of the liveliest in the Catalan capital. The train station is located in its centre and is a departure point for all kinds of journeys set to win you over.
Where is the district?
It's an area of four kilometres which goes from the RENFE train station to Plaza España. Such vast space is perfect for doing all sorts, like combining visits to architectural buildings and areas of public interest with other kinds of activities.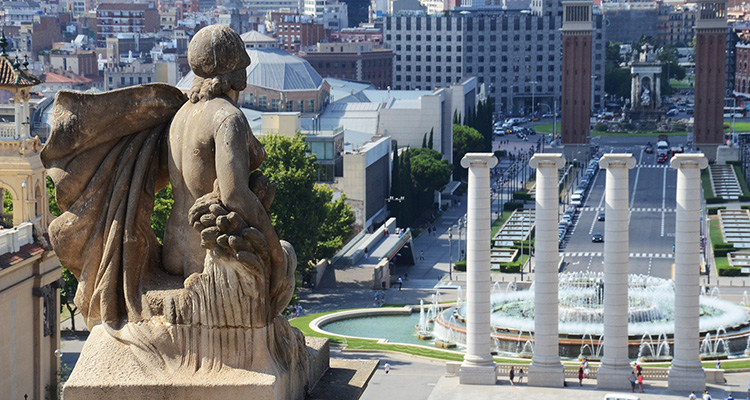 Essential places to visit
If you're wondering what to do in Sants, be sure to visit the following places:
El Mercado de Sants: This market is a site of cultural interest designed by Pere Falqués in 1898. It was opened in 1913 and is a perfect example of architecture from that era. You will find it in Carrer Sant Jordi, 6.
Los Jardines de la Rambla: These gardens have become recreational areas and are a different way to make use of the area above the train and metro lines. Measuring 760 metres long, it was opened in 2016 and will surprise you with its simplicity. The gardens are located in Carrer d'Antoni de Capmany, (no number).
El Parque de la España Industrial: It opened in 1985 and occupies the area belonging to the former textile factory from 1847, known as Vapor Nou. In 2009 it was completely renovated, giving way to a modern, adapted park. Found on Carrer de Muntadas, 37.
La Plaza de España: As this is the last place in the district of Sants, we recommend that you don't miss the fountain from 1929 and its surrounding architecture. You can also visit the Las Arenas shopping centre to shop, as well as to admire the Neo-Mudéjar architecture of the bullring with the same name, which opened in 1900. Don't miss Montjuic Palace, nor the fountain of colours. A fee audio-visual show in one of the city's privileged areas.
Highly recommended restaurants around Sants station
Despite the fact that it's not such a touristy area, you can still find restaurants to suit even the most demanding palates. If you were to ask uswhere to eat in Sants, we'd recommend visiting La Plaça d'Osca to enjoy all sorts of international food.
You can enjoy the best dishes Sants has to offer in the following restaurants:
La taberna de Sants: This gastronomical oasis is found Comptes del Bell-Lloc street, number 97 and serves dishes from Andalusia, Extremadura and Catalonia. A great opportunity for a culinary tour of Spain.
Txalaparta: Found in Carrer de Sants 146, this restaurant serves high-quality traditional dishes from the Basque Country.
Àtica: Found in Carrer de Galileu 159, this restaurant has become a hidden gem and is known for its friendly atmosphere, serving traditional food with a modern touch.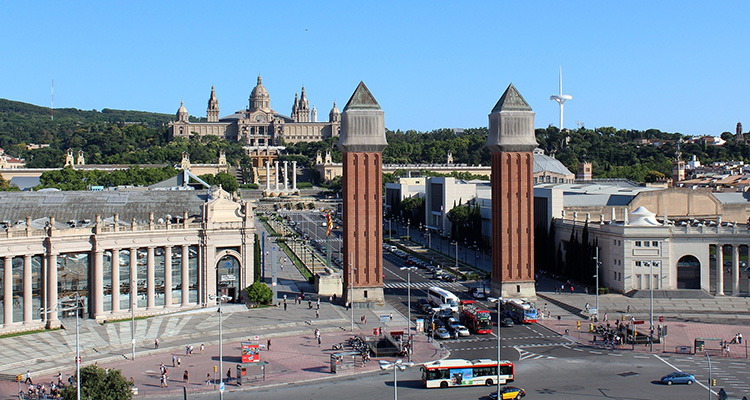 Alternative ideas
The district offers all kinds of experiences. For example, you can go on bike rides, try a Catalan cooking course, a helicopter flight and all kinds of excursions.
If you want to enjoy the nightlife then visit D9 (Carrer de Pallars, 122) or Undead Dark Club (Carrer Violant d'Hongria, 128) for example. To see the best concerts, drop by the legendary Sala Apolo (Carrer Nou de la Rambla, 113).
Sants district is the perfect place to make the most of your visit to the Catalan capital.
Fancy going?