Barcelona Attractions
5 unbeatable plans for a Sunday in Barcelona

---
Still don't know what to do on a Sunday in Barcelona? Fortunately, the Catalan capital has a long list of things to do for all tastes.
From now on, if you're reading this post, staying at home on a Sunday is going to be impossible. Get ready to enjoy the following 'anti-boredom' plans. Let's begin!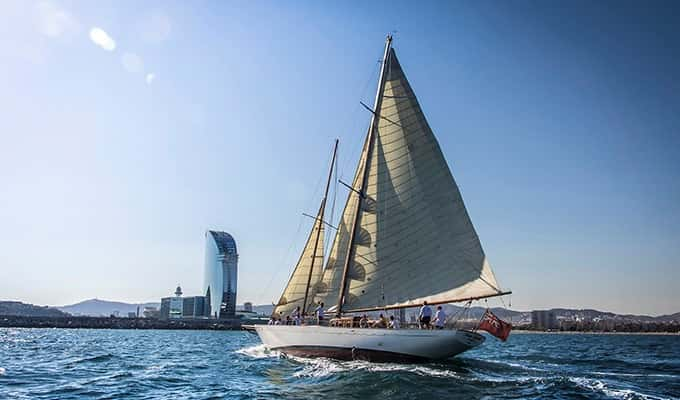 Can you think of anything better to do this Sunday in Barcelona?
Sunset on a sailing boat
At WeBarcelona we recommend a relaxing end to your action-packed week. Do you fancy enjoying the sunset in a classic 1932 sailing boat?
This experience is perfect for small groups willing to have a memorable time travelling along the Mediterranean coast. Can you think of a better combination than a unique landscape and live music in good company? It's hard to beat, isn't it?
Then what are you waiting for? Make the most of this unique experience, and after two-and-a-half hours you will have fallen in love with Barcelona.
Tapas in Poble Sec
As you will already know, at WeBarcelona we are true lovers of food culture, which is one of Barcelona's main attractions. Proof of this our gourmet tour, suitable for anyone searching for Barcelona's true essence.
But we go a little further! Now that the good weather has arrived, and it's here to stay, one of the best ways to spend a Sunday with friends and family is by enjoying tapas in Poble Sec with a good Catalan vermouth.
Although it may surprise you, Barcelona has a tradition of 'pinchos' (tapas-like food to pick at), and the heart of this tradition lies in the district of Poble Sec. Our favourite places are: "Koska Taverna", "Tribal Café" and "L'Angolino de Blai". We hope you like them just as much as we do!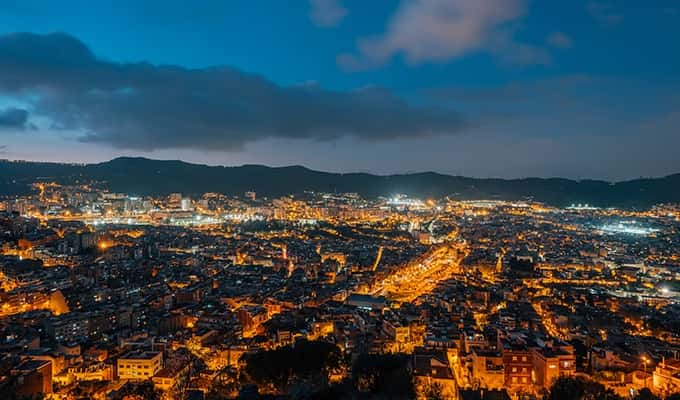 Get ready to enjoy Sundays in Barcelona
The best views in Barcelona: Bunkers del Carmel
This is one of the best places to enjoy Barcelona's beauty in its entirety: The Mirador del Turó de la Rovira.
The fact that this used to be one of the city's anti-aircraft bases means that everyone can enjoy its 360º views of Barcelona. You don't have to go in the day to appreciate its views, in fact we recommend going at night time.
Palo Alto Market
Although this market is only held on the first weekend of every month, it is one of the most popular in the city. If you ever pass through the area of Poble Nou then you're in luck!
In this street market you'll find all sorts from the biggest brands to independent designers. To ensure your complete experience, you can also eat in its food trucks and even visit its art and music galleries.
For the best relaxing atmosphere we recommend visiting mid-morning.
Montjuïc Magic Fountain Show
It's getting dark and you still have extra energy to burn off, but don't worry, there are plenty of options available. Whether it's the first time you have seen it, or you have seen it several times before, it's always worth enjoying this.
However, before you go, look at the illumination times, to make sure that the show will be on on the day you visit. The times can vary depending on the day and month you go. Better safe than sorry