Barcelona Attractions
7 disturbing abandoned places in Barcelona and its surroundings

---
The abandoned places located in and around Barcelona are the perfect addition to your trip to the Catalan capital. Below, we take a look at the most frightening places and why you must not miss them out.
If you like discovering places with retro appeal, then don't miss out on the Old Town Tour that we offer. We mix the old with the new by giving you a Segway to go up Montjuïc.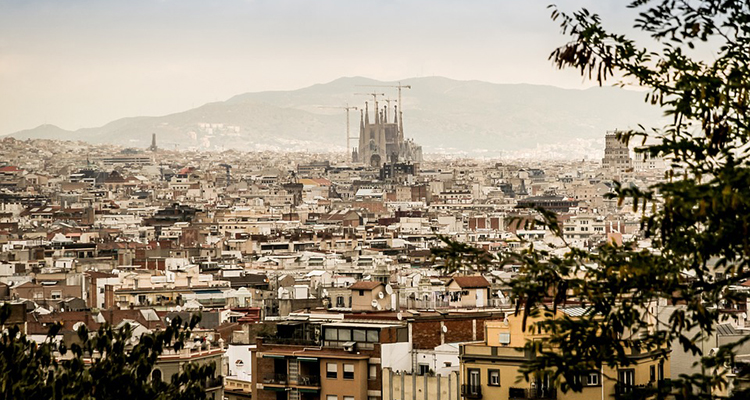 Abandoned places in Barcelona
If you like finding out about the history and mysteries surrounding mysterious abandoned places, don't miss out on these abandoned places in Barcelona:
La Rotonda, Tibidabo. This old hotel was opened at the start of the twentieth century and is a good example of modernist architecture. It is abandoned, which is why it preserves its mysterious appeal.
Can Masdeu. If you get off the metro at Canyellas metro station, you only have to cross Collserola park to get to this old hospital which after five decades of use, became full of mysteries and history to discover. It's one of the best places for taking photos and one of the most visited of Barcelona's abandoned places.
Abandoned towns on the outskirts of Barcelona
Around Barcelona there are towns with buildings full of spells and enchantments. Include the following places on your trip:
Torre Salvana (Santa Coloma de Cervelló). Found in the Catalan capital's metropolitan area, this medieval ruin dates back to the year 992. It has become an impregnable castle that you won't dare visit alone.
Hotel y casino de l'Arrabasada (Sant Cugat del Vallés). This was one of the most emblematic buildings of the twentieth century. It had an amusement park, luxury rooms and an impressive garden. Its current appearance, one of decadence and mystery, makes it one of the most popular abandoned buildings in Barcelona.
Balneario de la Puda de Montserrat (Esparraguera). This famous health resort, opened in 1870, was flooded in 1958 and since then it has been abandoned, leaving behind a dramatic legacy.
Hotel Colonia Puig (Marganell). A hospital during the Spanish Civil War, it was later restored as a hotel for travellers visiting the nearby Montserrat monastery. It closed its doors in 1990 and since then nobody has kept its structure stable. This is one of the most dangerous places on our list due to potential landslides in the area and unforeseeable accidents.
Hospital del Torax (Terrassa). This has become one of the most mysterious places on our list. Legend speaks of all kinds of rituals, suicides, crimes and psychophony in which you can hear the cries of the patients. This one's only for the brave.
Advice for visiting abandoned places in Barcelona
It's always good to have somebody who knows the area who can tell you the best way to get to the place, as well as the history around it. If you are interested in these types of excursions then we can give you a personalised tour.
Everyone knows that Barcelona' s abandoned places have preserved their charm despite the passing of time. It's down to you to muster the courage needed to visit these places and complete your trip. Do you dare?