Barcelona Attractions
Things to do in Poblenou, Barcelona: The Complete Guide

---
Would you like to discover the best things to do in Poblenou, Barcelona? In this post you'll find the best selection of venues, cafés and corners with the most charm in the whole neighbourhood.
This neighbourhood is symbolic of the city's industrial revolution. To give you an idea, of all the factories active in 1888in the Sant Martí district, a little over half were found in Poblenou.
Our recommendation?
Go on a personalised bike tour around the neighbourhood. We invite you to discover its true essence at the hands of our specialist guides. With their help you will be able to discover the neighbourhood's most characteristic corners and end up relaxing on one of Barcelona's best beaches.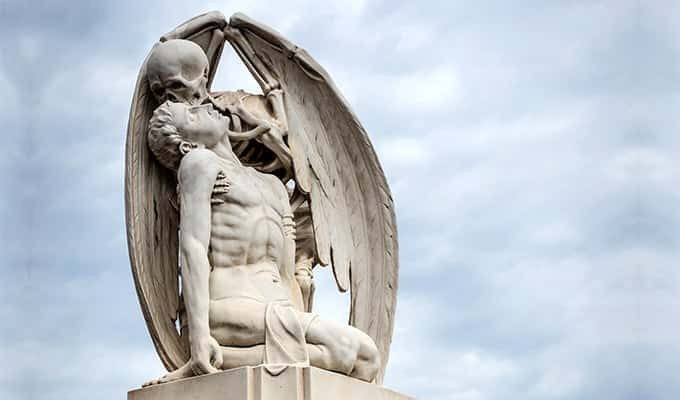 Things to do in Poblenou: become fascinated in just an afternoon
Discover the most iconic spots in Poblenou
In this neighbourhood you can find much more than enormous factories and industrial buildings built in the 19th century. To prove this, at WeBarcelonawe have created a map which includes the most popular places in the area.
What to visit in Poblenou:
Torre Agbar
Rambla de Poblenou
Cementerio de Poblenou
Museo Can Framis
The Mar Bella jetty
Parc del centre del Poblenou
You'll notice that one of the places we recommend is the cemetery, which is full of art and history. There you will find a sculpture known as "Petó de la mort" which translates as "The kiss of death", by Jaume Barba.
The neoclassical style which shapes the enclosure's every detail will leave you lost for words.
The best places for coffee and food in Poblenou
· Espai Joliu
This café accommodates both lovers of coffee and of plants. It defines itself as a "plant concept store", you only have to set foot in the place to understand this and the room will leave you perplexed.
In Espai Joliu you can enjoy a coffee made with great care while you look at the works of different artists. A rather uniqueart gallery, don't you think? We love it!