Barcelona Attractions
5 typical sweets from Barcelona, enjoyed by everyone

---
Chocolate covered donuts, a cream-filled turnover, pastries with icing sugar…nothing compares to Barcelona's typical sweets. Do you want to know which are the region's most popular sweets? Then this post will interest you.
More and more, a city's gastronomical options end up being a decisive aspect when it comes to choosing the best destination for your next holiday. We can all agree on this.
In the Catalan capital you can find a long list of tasty recipes with which you can get to know the true essence of Catalonia, and it's the same with the desserts!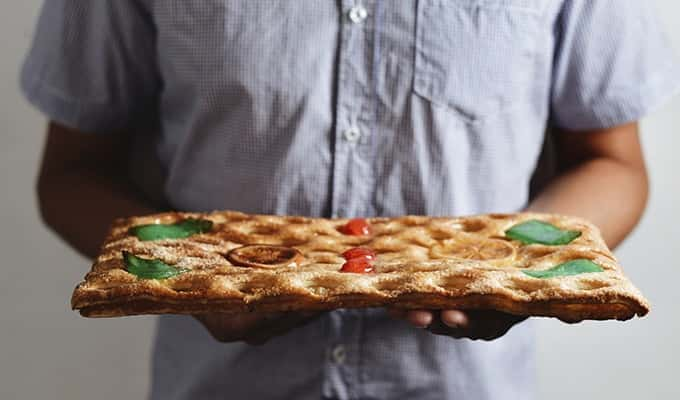 Do you want to discover the true art of Catalan pastry-making?
Once you have discovered the best way to ask for your favourite coffee in any bar, we can focus on discovering which dessert you fancy trying the most.
Eixample, Gràcia, Born… in any neighbourhood you will find several patisseries where you can have a little break, with ease. Make the most of every tasting opportunity: the greediest part of your trip to Barcelona.
· Crema Catalana
It would be wrong to start the list with anything other than the dessert that honours the Autonomous Community of Barcelona.
It's basically custard covered with a fine layer of caramel fused together, which is why it is often served in clay pots. It is not linked with any particular time of year; its popularity is such that it is eaten all year round.
· Panellets
Another popular dessert is Panellets. Although it's never hard to find them in any patisserie, the most typical time of year for them is around All Saints Day, in November.
It is comprised of dough, made from eggs, sugar, ground almonds, lemon and as a finishing touch, pine nuts. Over time, new varieties have been developed such as panellets made with chocolate or coconut, have you tried them yet?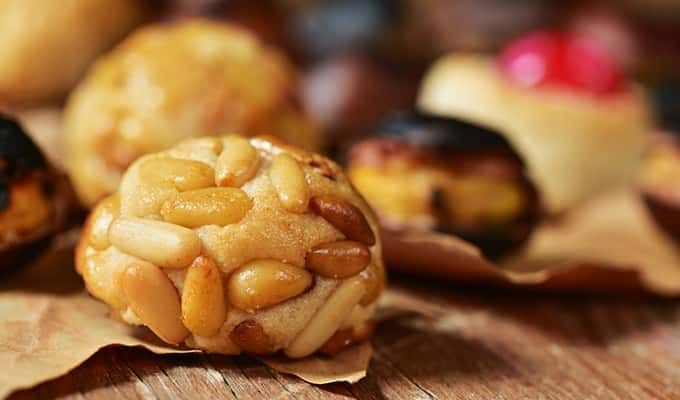 · Catànies
They originate from Vilafranca del Panedés, a town located 50km from Barcelona. They are almonds which are toasted and caramelised and then covered in a paste. They are finally covered with a layer of cocoa and sugar.
Don't be fooled by their diminutive size, you probably won't be able to stop until you've finished them all. We love them!
· Mel i Mató
Now it's time to reduce the level of sugar in our desserts a little, do you fancy some cheese?
In that case, we present the perfect combination of soft white cheese and honey, with a few nuts on the side. Perfect for any occasion.
· Cocas
We finish the list of Catalan desserts with cocas , very common during the San Juan Festival, which takes place at the end of June.
This recipe is very versatile in terms of the ingredients. There are both sweet and savoury cocas, although the classic version is covered in glazed fruit.