Barcelona Experiences
Trendy Catalan traditions: vermouth tour in Barcelona

---
At WeBarcelona we suggest finishing your week with a vermouth tour of Barcelona. Do you fancy it?
As you may know, we are strong advocates of the gastronomy and entertainment that so define our city. We are specialists in gourmet tours, capable of guaranteeing the best experience for every palate. Tapas, wine, paella…
There is a tradition which you have probably heard of before: the midday vermouth ('vermut' in Catalan). Thankfully, as a custom it is gradually gaining momentum among both inhabitants of the city and tourists.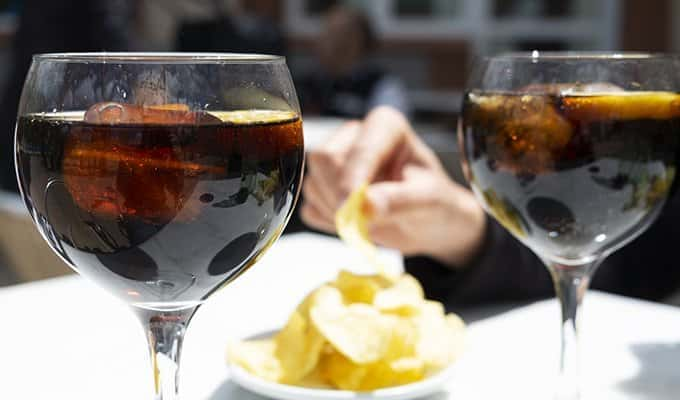 The vermouth in Barcelona is a custom experiencing a boom
"Going out for a vermouth" in Barcelona is a custom that lends itself to both the winter and the summer although it must be said that it's enjoyed much more on sunny mornings.
Fortunately, Barcelona's normal climate is quite stable. Once Sunday comes around to mark the end of the week, what better plan than to stroll around a street market and sample the odd vermouth?
If you like this idea, then you're in luck because Barcelona has an infinite number of bars in which you can have a good vermouth in the best company.
WeBarcelona recommendation: when possible, opt for a house vermouth. You'll be able to tell the difference!
Discover the best bars with the most typical Catalan vermouths
At WeBarcelona we adapt ourselves to all our clients' needs. If good wine is more to your liking, then there is a guided tour on an electric bike available for you. Get ready to sample the best wines with advice from a professional wine expert.
If you're looking to fuel this popular tradition, we recommend the following choice of bars. If you dare to try to complete the tour, try not to ask for a second round in the same place.
It's time to experiment.
· Senyor Vermut
We start the journey in the middle of the Eixample neighbourhood. Perfect for your first taste of the most traditional vermouth and tapas. Are you hungry for something in particular? Psych yourself up for a big portion of patatas bravas, fried fish, skewers… All you need to enjoy a good vermouth in the sunshine!