Barcelona Attractions
The 11 best coves in Catalonia: Wild Barcelona

---
A varied cuisine, valuable historical content, the best calas (coves) in Catalonia. Barcelona is without doubt one of the destinations whichoffers the most options to every visitor, enabling them to enjoy their holidays to the max.
AlthoughBarceloneta beach is one of the Catalan capital's key assets, it's not the only beach where you'll find the break you so desire.
If your main desire is to lie on the sand we have a lot to offer. Get ready forthe best list of coves in the whole of Catalonia. How many have you been to?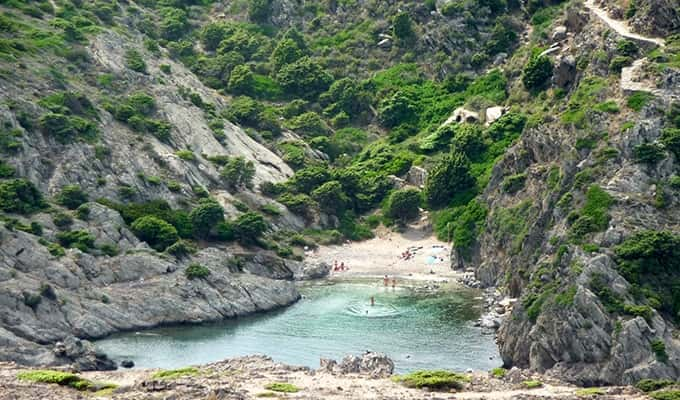 1· Cala Jugadora
It's worth taking a few days to see Cadaqués. This cove is a must-see, defined by two words: tranquillity and nature
It's located near the Cap de Creus lighthouse, which is why at WeBarcelonawe're sure you won't have any problems finding it, even though it's a small cove.