Madrid Attractions
Typical restaurants in central Madrid you must visit

---
Discovering and exploring typical restaurants in central Madrid is one of the most enjoyable activities in the city for lovers of food. If you want to discover the most authentic Spanish food, your best bet is a tour which lets you taste the dishes as well as explaining them through the local gastro-guide with World Experience.
Spanish cuisine holds a prominent place in the world of gastronomy thanks to its ingredients, the traditions upheld in each recipe and the care with which it is made. In this article we introduce you to some of the most symbolic bars and restaurants in Madrid, some of which are romantic, original and typically Spanish!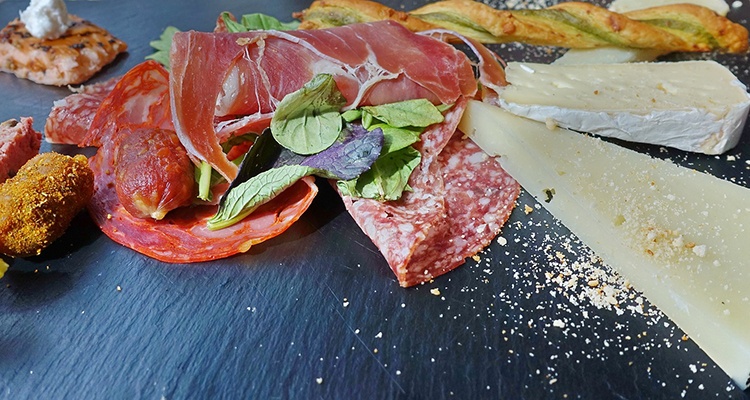 The most traditional tapas bars in the centre of Madrid
Tapas is one of the most iconic examples of what we cook and eat in Spain. The following places are some of the best tapas bars the city has to offer.
Las Bravas is one of these classic bars. Its speciality is 'Patatas Bravas', freshly made, with the perfect sauce. La Caleta is managed by a young woman from Cadiz, which is evident in the fried food it serves. It's coated in a Gram flour batter, served in brown paper cones, which is why it's the best among central Madrid's tapas bars. La Dolores is a very popular bar, thanks partly to the success of its anchovies in vinegar, 'Gildas' (tapas made from peppers, anchovies and olives), and its tuna canapés.
La Chula de Chamberí serves traditional dishes such as stewed snails, Russian salad and mussel stew. In Vilalúa, octopus is the main dish, served on a wooden rack, with olive oil from Jaén and sweet peppers from Murcia, a meal fit for kings!
Restaurants with history in Madrid
This city has restaurants which have been running for years where traditional values are at the core of everyday life. Whether they are romantic restaurants where the atmosphere and decor are essential, or restaurants with homemade meals in central Madrid, you'll always leave satisfied.
Casa Botín, near Plaza Mayor, has been in operation since 1725, and the Guinness Book of World Records has it down as the oldest restaurant in the world. It still has the same stone oven and its speciality is grilled piglet.
Los Galayos has been a restaurant since 1894 when it was called Casa Rojo. It has had a good relationship with the world of politics and literature. Tripe and Russian salad are two of its best dishes, and they will soon persuade you that this is one of Madrid's best restaurants with history.
Casa Alberto has been open since 1827 in the former house of Miguel de Cervantes, located in the Las Letras area. The stew and oxtail soup are most popular with customers. In the Lavapiés neighbourhood we find La Taberna Antonio Sánchez, which dates back to 1830. Some of the dishes served here include fried eggs, stewed snails and 'Torrijas' (bread pudding).
La Bola's barbequed cuisine, served in a cooking pot has remained the same for generations, since it opened in 1870. On Paseo de Recoletos you'll find Café Gijón, which has been a restaurant and held literary gatherings for the likes of Federico García Lorca and Valle Inclán, since 1888. Cod confit and cheek of Iberian pork are some of its specialities. Lhardy is a very elegant restaurant which is around 180 years old. It has welcomed customers like Queen Isabel II. Its specialities are 'croquetas' and 'cocido madrileño' (stew from Madrid).
These typical restaurants in central Madrid use attention to detail and quality recipes on a daily basis to create an unforgettable dining experience.