Madrid Experiences
Toledo or Segovia: which city is the best to visit from Madrid?

---
Toledo or Segovia? If you're visiting Madrid and you want to visit other nearby cities, you shouldn't be asking yourself to choose between Toledo and Segovia; why not find time to visit both? At World Experience, we are experts at giving you all the information you'll need on Toledo and Segovia.
We're all well aware that when we travel, we must make the most of each day, but often distances and poor knowledge of places means that we lose time for doing this. That's why, although we'd encourage you to visit both Toledo and Segovia, we're going to give you a summary of each place in case you have to choose.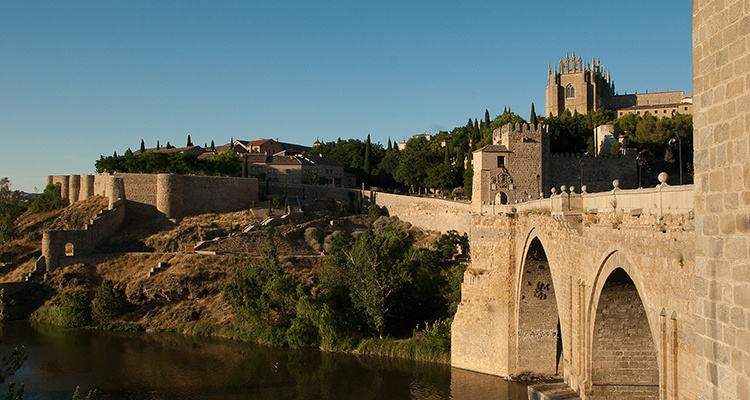 Visiting Toledo and Segovia from Madrid
To start off, our main advice is to stay in Madrid and its surroundings as your journey is organised by professionals. In doing so, you'll be able to visit more places in less time. Furthermore, everywhere you go, the guide will be in charge of showing you the most important things to see, introducing you to the place's culture and telling you about things that may go unnoticed if you were travelling on your own. Visiting Madrid, Segovia or Toledo is doable, even if you don't have much time.
Secondly, once you know how many days you've got, we suggest you look for the plan which is most adapted to you. Many visitors are interested in seeing each place's most important attraction or area for example. Whereas other travellers would rather get to know each individual place they visit. Each person has their own way of travelling and enjoys different experiences. Therefore, it's important for us to offer you a plan which suits you.
We offer a guided visit of Segovia, for example, which includes a ride on a horse. This way, you get to know both the city and its surroundings. However, for those who don't have much time, and whose main stay is centred around Madrid, we have an itinerary for visiting Segovia, Ávila and Toledo in just a day. All you need to do is find the option best suited to your needs. We'll take care of the rest.
What to see in Toledo
Toledo is a must-see city in the centre of the Iberian Peninsula. It holds artistic treasures, from its enchanting architecture to the great works kept in the city's many galleries. One of its appeals is visiting the city at night. This is ideal if you like the culture of tapas bar-hopping. From Madrid, you can visit Toledo at night, go for tapas and return to your hotel without affecting the rest of your trip.
However, Toledo by day is also a must-see. This ancient city has no end of architectural treasures, full of history and charm. It has been declared a World Heritage site by UNESCO and has Arabic, Gothic, Mudejar, Renaissance and Baroque influences. It also houses a large collection of pictorial works by El Greco. This city will envelop you with its charm and you'll be coming back for sure.
What to see in Segovia
Segovia is ideally seen on foot or by bike. This city is famous worldwide for its impressive Roman aqueduct which you can see up close, still in perfect condition. It's also the location of Spain's first Gothic cathedral which is next to the beautiful Alcázar (a royal palace-come-fortress) which can be visited and made the highest square in the city famous. Full of history, this city is also a World Heritage site.
In conclusion, it's not a question of choosing between Toledo and Segovia, as both are worth seeing with World Experience.