Barcelona Attractions
The best time of year to visit Barcelona

---
If you want to get to know the Catalan capital, when is the best time to visit? To find out, we'll consider different variables including climate and the quantity of tourists visiting this beautiful city.
Enjoying a city means getting to know its most picturesque corners, its mysterious places and its mystical legends. It involves seeing its monuments and buildings which you'd only previously known through photos whilst discovering the secrets of its cuisine.
If you've decided to visit Barcelona, then you'll know that it's a city in which you can lose yourself for days on end, where amongst other things, you'll get some incredible selfies!.
All you need to do is choose WHEN to visit Barcelona. Keep reading to find out.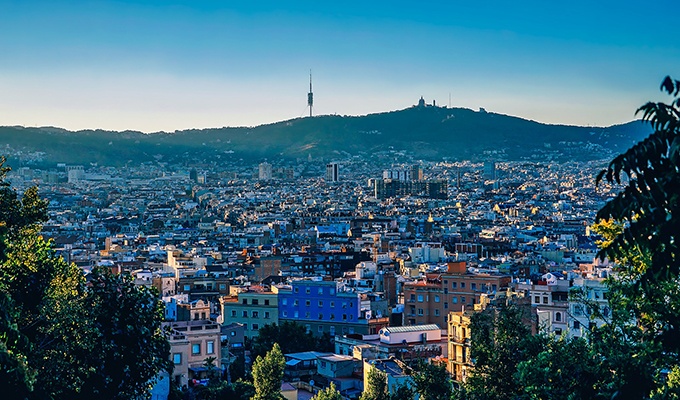 When to visit Barcelona
Barcelona has a pleasant climate all year round, but its summers are ideal for going to the beach, going to parties and sitting out on its terraces. This is why it gets the most tourists at this time of year, more specifically between June and August. We'll tell you all you need to know to decide the best time of year for your visit.
In autumn, temperatures do drop, but days are still sunny enough to bathe in the sea at times. The number of tourists significantly decreases. In winter, temperatures roam around 13 degrees, but there's still enough sun to sit out on a terrace or bench in the squares. Spring has a good climate, cultural offerings are revived and the number of visitors is low.
What to do in Barcelona in each season
If you've now decided the best time to visit Barcelona, then you'll also want to know what you can do when you arrive. One of the best options is to take a private or small sized group tour.
In winter you can do a tapas tour of the city centre to sample the best food, accompanied by a local gastro-guide who will explain each dish's characteristics. You will also benefit from visiting the best markets and the Gothic quarter. Another interesting excursion in winter is to the Montserrat Monastery, taking the cable car, going for a ride in a horse-drawn carriage and eating in a typical country home.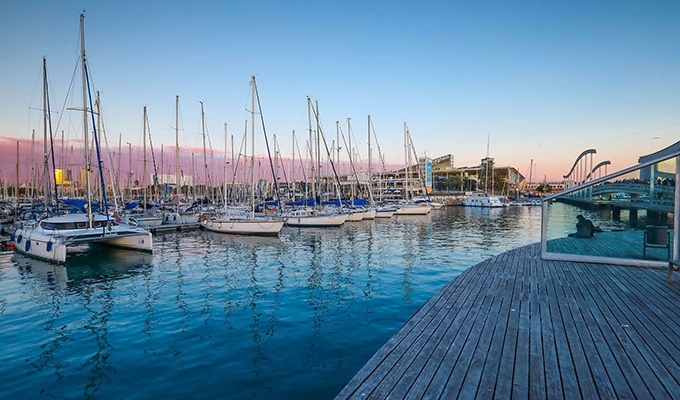 In autumn you can sail a boat from Barcelona to the port of Alella to visit its vineyards. These vineyards have been famous since Roman times and here you can attend a wine-tasting session.
Visit the Sagrada Familia, the pinnacle of Antoni Gaudí's work. A guided visit of this daringly beautiful cathedral wouldn't be complete without seeing his other creations: the amazing Park Güell, La Pedrera and Casa Batlló.
A night-time tour of the Catalan capital is perfect in spring. As well as seeing the most famous places, you'll witness Monjuic's Magic Fountain which draws on light, music, colour and water. Other exciting spring experiences include a hot-air balloon journey in La Garrotxa Natural Park to see its volcanoes, visiting the Jewish quarter of the medieval town of Besalú and having a Catalan brunch.
In summer, don't miss out on a helicopter flight which is complemented by a stroll through the Gothic Quarter and a view of the city from the sea in a sailing boat. This is how to get to know the city's true essence. You can also go an educational visit to the city of Girona, where you'll see famous places such as the Força Vella fortress and the medieval quarter. Include a visit to the Teatro-Museo Dalí in Figueres.
This is a marvellous city which will surprise you many times over. By now you'll have gathered that every season is the best season to visit Barcelona!