Madrid Experiences
A hot-air balloon ride over Segovia: route, price and why you should do it

---
A hot-air balloon trip over Segovia may be the best way to end your visit to this marvellous, historical city. At World Experience we organise excursions departing from Madrid for tourists who want to get to know the places they visit in more detail. We take care of choosing the best places for you to see and our guides give you an experience you wouldn't get travelling alone. Our aim is for you to take advantage of Segovia's proximity to Madrid so you can see all this city has to offer.
Therefore, we think a bird's eye view of the city is the best way for you to see it. From the skies, you'll get a beautiful view and you'll be able to pick out places for adventures and new experiences.
Its terrain will leave you with fond memories of this experience which costs just €185 per person. Hot-air balloon rides are of course supervised by experts.
Furthermore, you can get photos taken from the journey to preserve these views forever. Finally, you'll be given a flight certificate.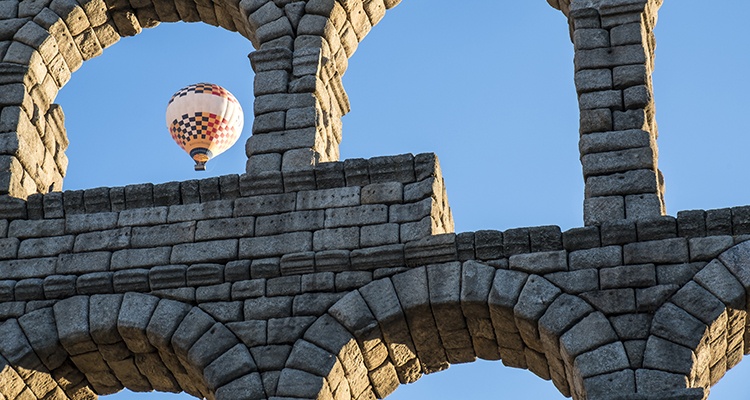 Hot-air balloon flight, a unique tour
At World Experience we have different tourist routes to help you get to know Segovia in different ways. For example, a bicycle tour for discovering all the city's charms. There's also a walking tour which includes a horse ride which delivers a different adventure and will complete your perception of the city and its surroundings. But if the prospects of walking, riding or cycling still don't do it for you, the view from the air will win you over.
For safety reasons, our hot-air balloon tour is available for all tourists over the age of 9. It's available during summer and winter although the times vary according to weather conditions.
The price doesn't just include the hot-air balloon trip, but also collection from your accommodation in Madrid, as well as the return journey. If that's not enough, it also includes a guided visit of Segovia, photos from the experience, a country breakfast, a support vehicle, insurance, a flight certificate and entry to the Gothic cathedral and Alcázar.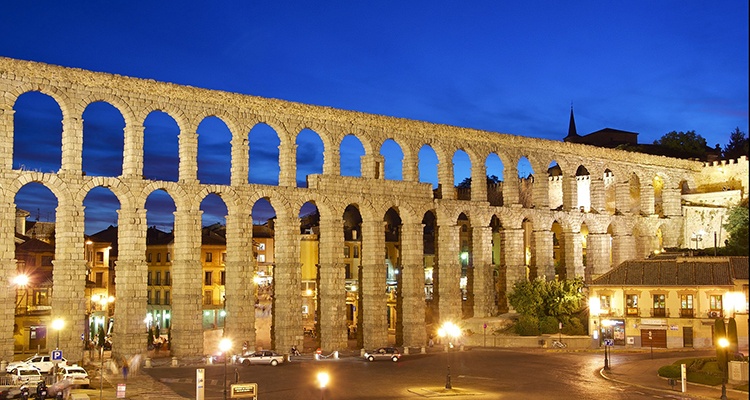 What can you see from the hot-air balloon?
The trip runs every day and lasts approximately 8-9 hours. We have a fun and friendly way of making sure you make the most of the views on offer. Our aim is to make sure that you have fond memories of the city and that you want to go back. This won't be difficult as the city puts a spell on you! You will be accompanied by a professional at all times.
The balloon can reach heights of up to 1,000 metres. From above, your guide will be in charge of capturing these views through photos and videos, whilst an experienced hot-air balloon pilot will show you how it works. Your experienced guide will point out the relevant places of interest from the air, so that you can see them from a different perspective.
Flights set off at daybreak so that you can have a country breakfast (included) after. This is an important factor to consider, as flying can upset some people's stomachs, especially if they are not used to it. Regarding security measures, each tourist has individual insurance, there will be a responsible person on the ground if you need anything and you will not be alone in the air. It's certainly an attractive and safe way to fall in love with Segovia.