Barcelona
Showcooking in Barcelona: Traditional cooking class

---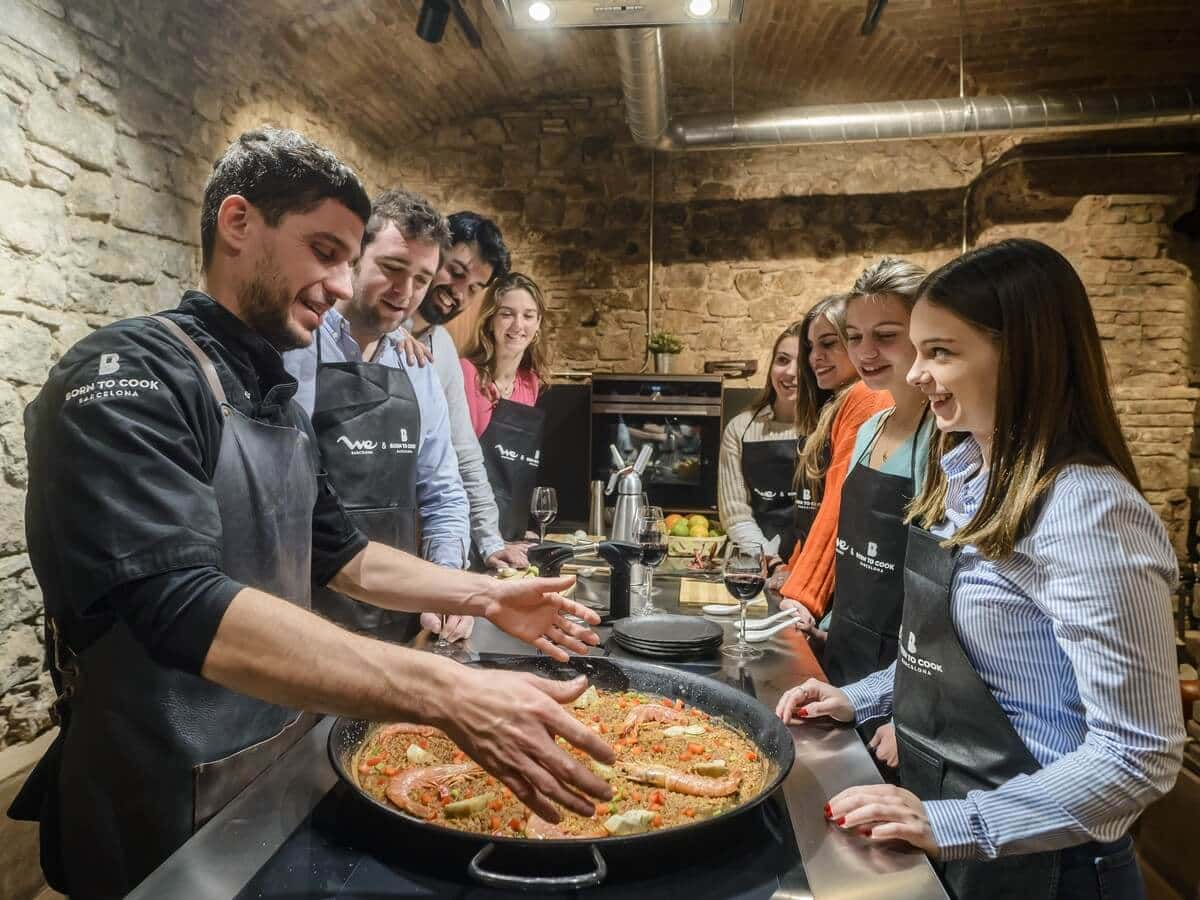 Are you a lover of Spanish cuisine? Would you like to learn how to cook the most traditional dishes at the hands of a professional chef? At World Experience we give you the opportunity to enjoy an original experience alongside a small group of people: showcooking in Barcelona with dinner included will become one of the best memories of your trip.
This activity is directed at travellers like you, so it will also be a great chance to meet new people in a unique setting. Need any more reasons to sign up to this adventure? Keep reading and we'll convince you.
Showcooking in one of Barcelona's special settings
The cookery class will take place in the district of Born, which has so much history. It's characterised by picturesque medieval streets, where today there are many cafés, fashion boutiques and cocktail bars.
Born houses the symbolic basilica of Santa María del Mar, constructed in the 14th century, the Picasso museum and the Born Centre Cultural, a multipurpose centre with an archaeological site and all kinds of exhibitions.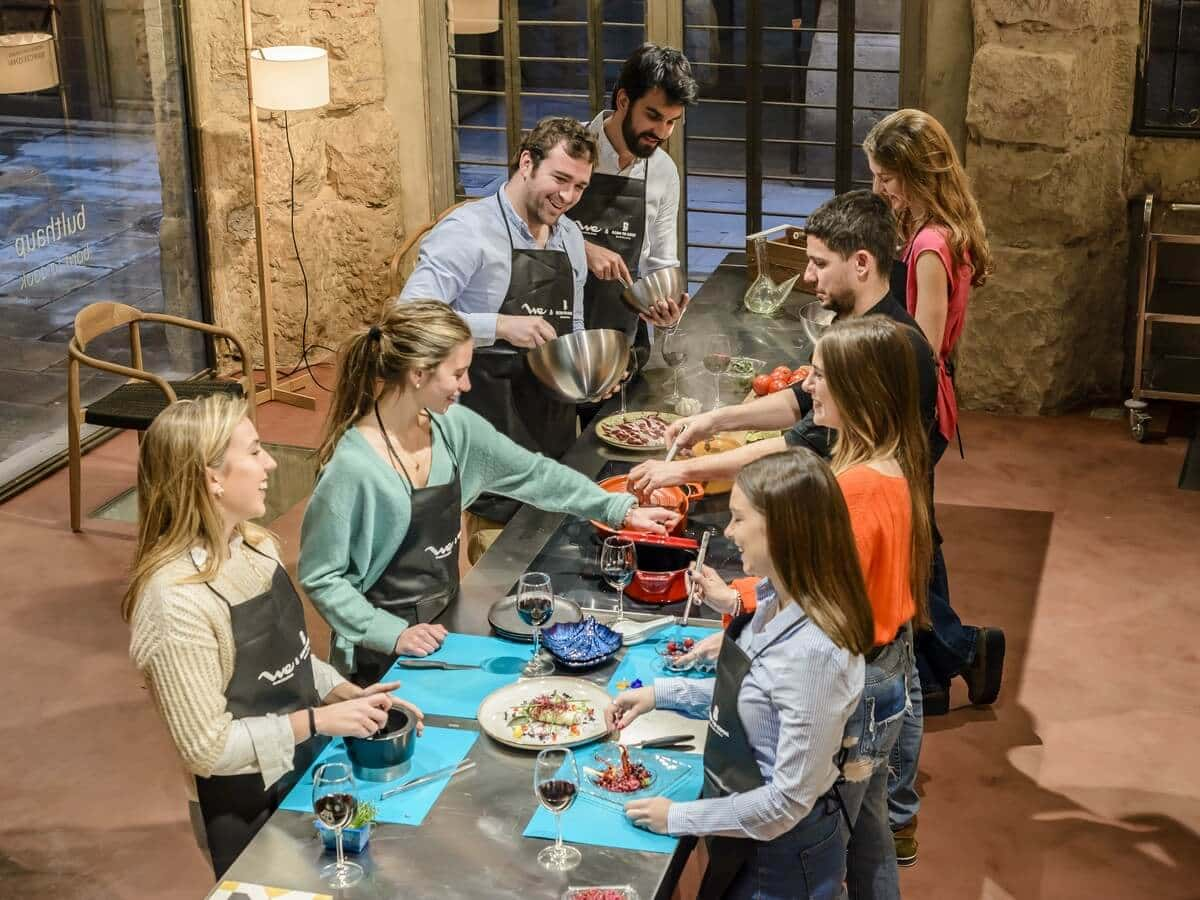 A unique cookery class in Barcleona
An expert local chef will be in charge of explaining how to make 8 of the most famous Spanish tapas dishes, each with a certain artistic touch which makes them unique. Follow all the stages whilst having fun and picking up some fascinating tips. We'll even show you how to eat like a local in Barcelona so that you don't get caught out during the rest of your stay in the city.
With us you'll learn the tricks to perfect each dish so that when you taste it afterwards, you'll appreciate its flavours more than ever. We'll explain decoration techniques and tips for dishes that you can make in your own home.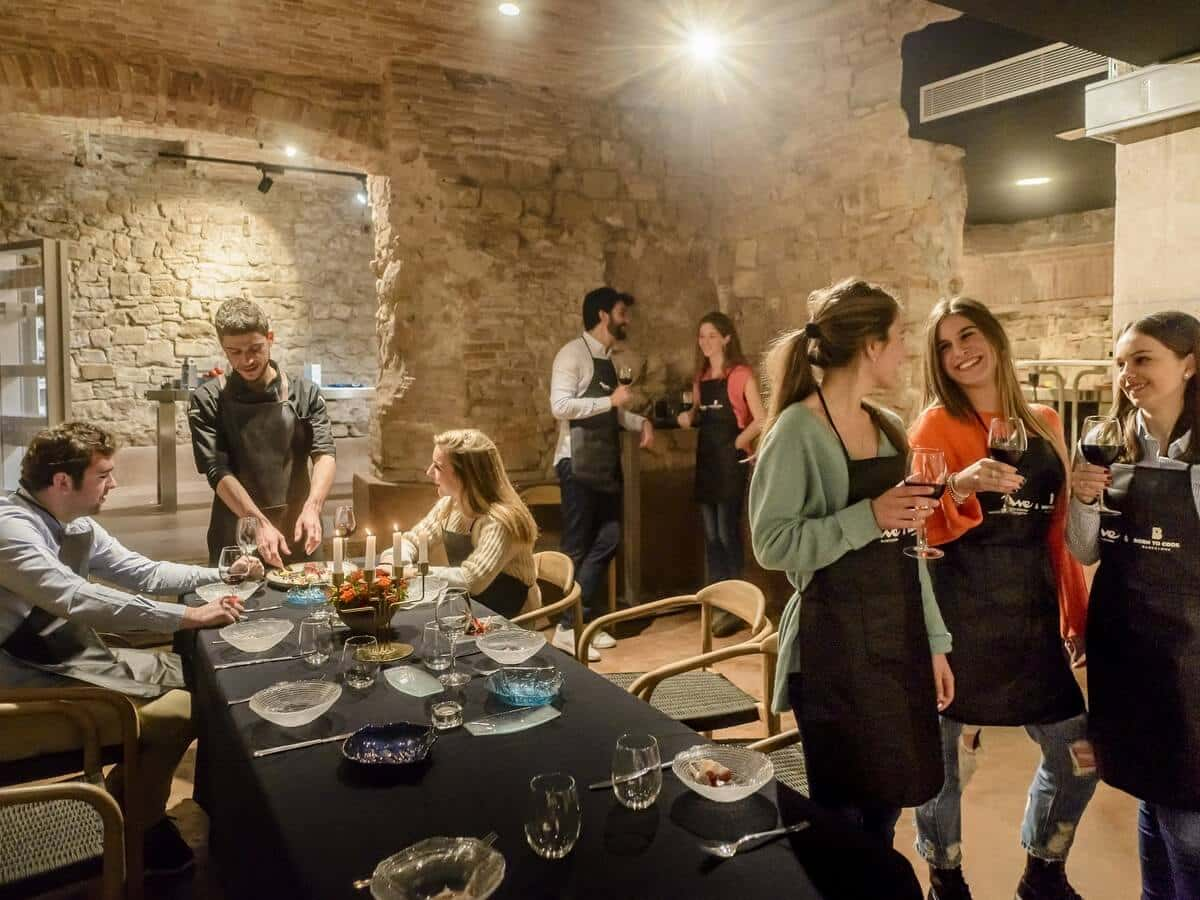 As well as the food, we'll give you the chance to try Spanish wines for total immersion into Spanish culture, and you'll get to try Catalan champagne, known here as "Cava".
To finish, you can enjoy a cocktail or beer in our bar and socialise with the rest of the showcooking members; a great opportunity to meet people, especially if you're travelling alone.
Reserve your showcooking class in Barcelona now! Enjoy your holiday to the max!