Barcelona Experiences
Sharing a boat to sail around Barcelona's coastline: views, relaxation and friends

---
Sharing a boat is a great idea if you want to discover the coastline of Barcelona's province from the sea. If you decide to hire any type of boat on your own it may be much more expensive. However, you don't have to give up on this unforgettable experience if you opt to share a luxury sailing boat. Bear in mind that more and more people are deciding to share a boat in Barcelona, to catch a glimpse of the Catalan coastline's best spots from a marvellous perspective.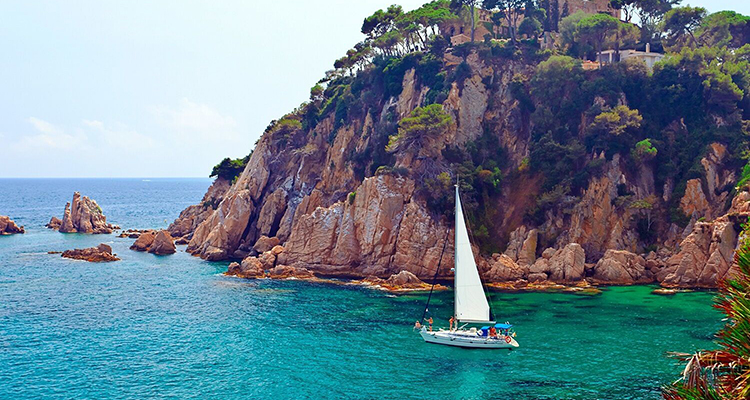 Why share a boat to sail around Barcelona's coastline?
Once you have shared a boat and sailed around the Catalan coastline, you'll want to come back for more. Both Catalonia's land and water are of enviable beauty. The calm of the Mediterranean Sea paves the way for water activities, such as different types of fishing, windsurfing, diving, snorkelling, etc. Going on a boat trip will give you the opportunity to do all these things so don't miss out. It shouldn't be an endurance test just for the sake of going fishing on the high seas, it's about having a good time and enjoying something different.
Apart from the experience you'll get from the boat journey itself, having to split the cost with someone to hire it in the first place requires social interaction. More and more people who share your tourist interests want to travel in a luxurious boat to admire the views. Therefore, you'll get to meet interesting people, with whom you'll be able to share this marvellous experience which will unite you for years to come. A boat is a great way to socialise!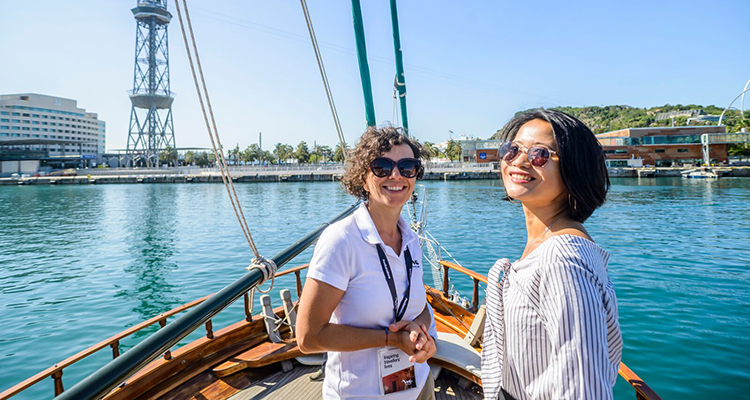 Sharing a boat and other plans
As well as sharing a luxury sailing boat, you'll be able to plan more things with your companions on board. For example, a package which includes a visit to vineyards and wine tasting. This way, you'll have the sea breeze, the sun and a glass of wine; a fantastic day, which won't be too expensive if you decide to share the costs with another group! You could enjoy organic wine in Alella, made in its family wineries; this is a great way of adding the finishing touches to a day which started with a boat trip.
Another plan that might take your fancy, involving a little more adrenaline, is to share a sailing boat and a helicopter flight. Too many modes of transport? We're sure that once you have covered Barcelona on foot, seeing its coastline from the Mediterranean Sea, and its scenery from the air, will stay in your memory forever. It's certainly a great way to form an in-depth knowledge of Barcelona.
If you're travelling with elderly people, maybe your perfect plan would be something a little calmer. In this case, you can share a boat which, on top of the cruise, includes an onboard breakfast. This sailing trip will give you time to adjust to the pace of the journey, admire the scenery, get a basic technical knowledge of sailing and have breakfast on the boat so that you can enjoy the province of Barcelona for the rest of the day.
If you have not yet decided on any of these plans, then bear in mind that it's best to plan any activities ahead. Barcelona has many tourists visiting daily and if you don't plan ahead, you may not be able to share a boat on the day you want to as there may be no places left. Therefore, be wary of this and plan. This way, you'll be able to enjoy your stay in the Catalan capital to the max, and you'll get to discover the city's surroundings which are full of life and beautiful scenery.