Madrid
Visiting Toledo from Madrid: what to see in a day, without rushing

---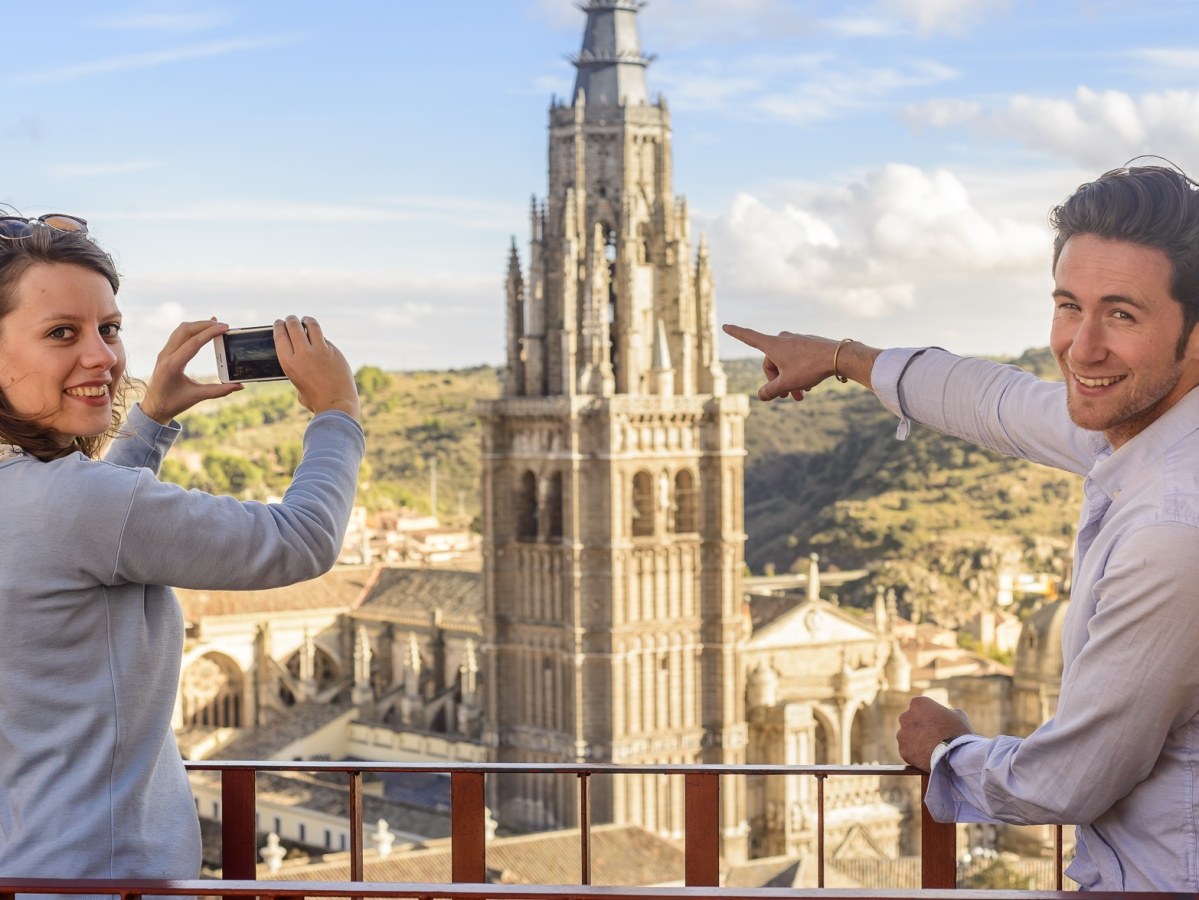 Visiting Toledo when on holiday in Madrid is a must if you have time. Only 70 km from Madrid you'll find one of the most picturesque cities in Spain, with perfectly preserved buildings and monuments, where Muslims, Jews and Christians lived side by side.
In this article we'll summarise what there is to see in a day and recommend various guided visits in Toledo offered by us at World Experience, including a trip in a 4×4 with food tasting at a local farm.
What to do in Toledo in a day (without having to rush)
Toledo is a UNESCO World Heritage city and is considered one of the oldest cities in Europe. When you stroll through its streets, look up and see all its buildings which mix Arab, Baroque, Renaissance, Mudejar and Gothic styles.
Among the essential sites to visit in Toledo you can't miss:
La Puerta de la Bisagra (the Bisagra Gate): If you go to Toledo from Madrid and you come off at the first motorway exit, you will enter through one of the city's most beautiful gates. Other gates worth a visit are the Zocodover and Sol gates.
Mezquita del Cristo de la Luz (Mosque of Cristo de la Luz): It's one of the oldest mosques in Spain (10th century) along with the mosque in Cordoba.
Plaza del Zocodover (Zocodover square): One of the liveliest squares in the city, with endless side streets coming off it, waiting to be explored. Historically it has always held the city's markets.
Alcázar de Toledo: This is located in the upper areas of the city, and today it houses a museum. If you don't have much time, then it's best to just look around the outside.
Toledo Cathedral: After the cathedral in Seville, this is the second largest Gothic cathedral in Spain. It's even more beautiful inside than outside so it's worth a visit.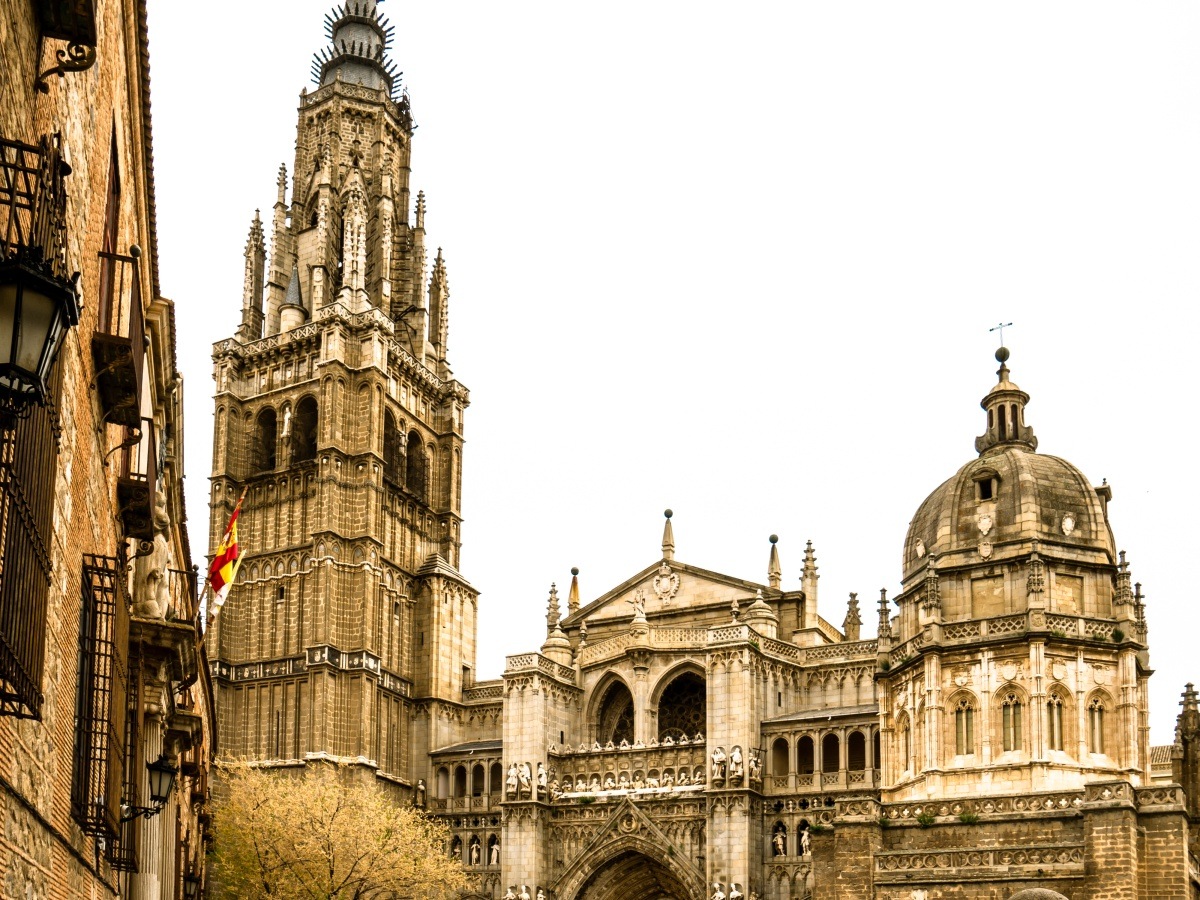 Entierro del Señor de Orgaz (The Burial of the Count of Orgaz): One of El Greco's most famous pieces of art is found inside the church of Santo Tomé. Although the building itself is nothing special, if you like art then you must go.
El Tránsito Synagogue and Santa María la Blanca Synagogue: Two must-see synagogues in Toledo. The second of which may remind you more of a mosque as it was constructed by Moorish architects and craftsmen.
Views of the River Tagus: If you're looking for somewhere to admire the whole city and take the best photos of your trip, you must go to these miradors. Especially at dusk.
Guided visits of Toledo from Madrid
Sometimes visiting a city alone can be boring as you only start to appreciate each monument and building once you've got an idea of their historical context and anecdotes.
Therefore, we suggest going on one of our tours of Toledo. Among the many options we provide, the following stand out:
Tour of Toledo and trip in a 4×4 with local food. As well as visiting the city's most important tourist sites, you will get a unique experience in a 4×4 convertible which will take you around a farm measuring 5,500 hectares so you can discover the region's flora and fauna. Upon arrival at the farmhouse, you will enjoy some wine tasting and sample local, traditional Spanish products made on the farm itself.
Evening and night-time tour of Toledo. If you have half a day to visit Toledo, this tour is made for you. We leave Madrid at 4.30 pm and over five hours we visit the city, which is especially beautiful at dusk, and go on a tapas and wine tasting tour around its most popular spots.
Full day tour with entry to 7 places and the Cathedral. This is the best way to see each and every one of the city's points of interest. You'll also get some free time to have a beer at a bar or carry on exploring the city on your own.
All options include return transport to and from Madrid. Hesitate no more, visit Toledo with us!