Barcelona Attractions
Where was Merlí filmed? Complete tour of filming locations

---
Are you a lover of the Merlí TV series? Would you like to make the most of your stay in Barcelona by doing the complete Merlí tour of Barcelona? Would you like to discover the places where Merlí was filmed? Then we can help! At WorldExperience, we want to you to take away a lovely memory of the city. Therefore, we suggest a bespoke Merli tour of Barcelona, which covers the series' strategic filming locations. Are you coming?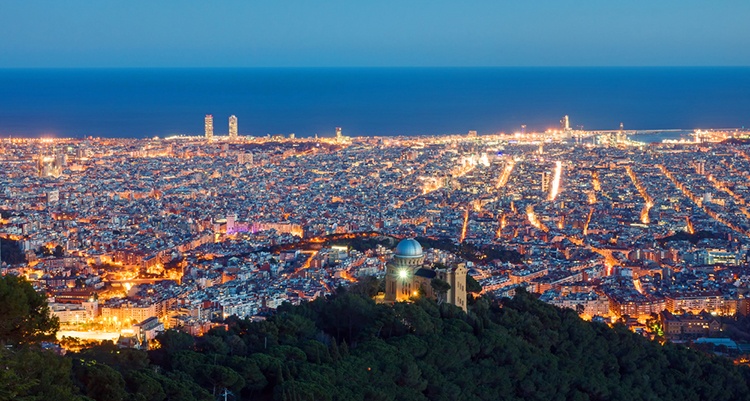 Merlí filming locations in Barcelona
Even if you are a fan of the series and you have a good knowledge of Barcelona, you may not know many of the areas in which Merlí is filmed in Barcelona. This is no surprise, as they are not tourist areas. This is because the atmosphere the series tries to create is not the same atmosphere you'll find at the city's main tourist attractions. This is why we think you'll like a bespoke route around the main filming locations.
Tibidabo Amusement Park
This is probably one of the only places you could have visited from the Merlí tour without having read this article, as it's obviously very popular with tourists. Mount Tibidabo amusement park was chosen as the place in which Bruno and Merlí would bid farewell to each other before Bruno leaves for Rome. If you can remember, they had spoken about him going to the amusement park when Bruno was young, and they wanted to remember the fun times they had together. Do you fancy going? You'll also be able to see some incredible views of the city. It's a great way to round off a tour of lesser-known places…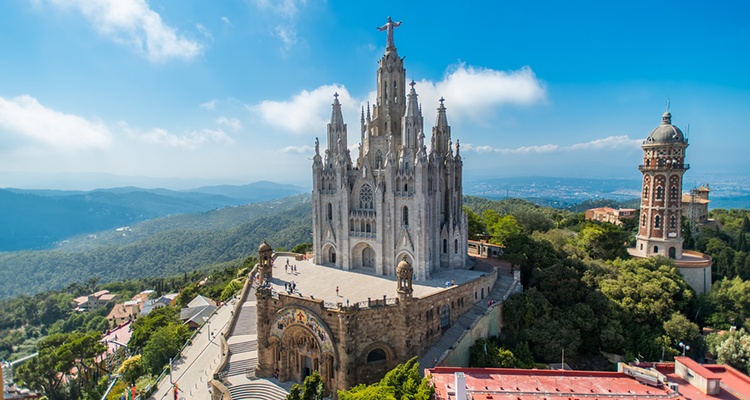 CosmoCaixa museum
This is Barcelona's science musuem, where Gina works. Gerard's mother has a relationship with Merlí, which leads to him organising an extracurricular trip to the museum. This, along with all the times he went there to impress her, and all the attractions that already embody the building, will make you enjoy your visit even more so. Now you have more reasons to go.
Àngel Guimerà school
Barcelona's Vall d'Hebron neighbourhood was selected for the location of the school in which the majority of scenes were filmed. Of course, many minutes of each episode were filmed inside the classrooms. How would you like to start off the Merlí tour by visiting this renamed school? What was the Menéndez Pidal college which used to house the building has now been moved and the building is no longer in use.
Miriam's bar (Iván's mother)
Iván's mother had a bar in the Sarrià neighbourhood. You can go there to eat and visit the location, where Merlí would often eat churros with his young friend Iván. The bar is called 'Can Pau' and is at number 1 Plaça Sant Vicenç, in this stony neighbourhood, Sarrià. But, if you're looking for the churro place, you'll have to go a bit further. Although when Merlí went home with Iván they would finish eating the churros in Sarrià, they bought them on the corner of Paseo Bonanova and Vía Augusta. This is in Sarrià, but a little way from Miriam's bar. The churro stand, called Xurrería Sarrià, is famous in the neighbourhood.
Journey around Barcelona: the Merlí TV series
If you have enjoyed finding out about the places where Merlí was filmed, then take advantage of our made-to-measure tours with personalised routes. It's not just about discovering things, it's about being there! And we'll take you!