Barcelona Attractions
TOP 5 secret gardens in Barcelona

---
Going on holiday to any destination doesn't just need to be about partying and hectically rushing around. Escaping from the crowds and enjoying peaceful settings such as Barcelona's secret gardens, are always good options.
Among the main reasons for which tourists end up choosing Spain for their next holiday are its gastronomy, climate, culture and available leisure options. But Barcelona certainly has much more than its historical streets, typical dishes and night life.
You don't have to go very far from the centre to discover its best secrets. You need nothing more than a bicycle tour to get to know the most important parts of the city.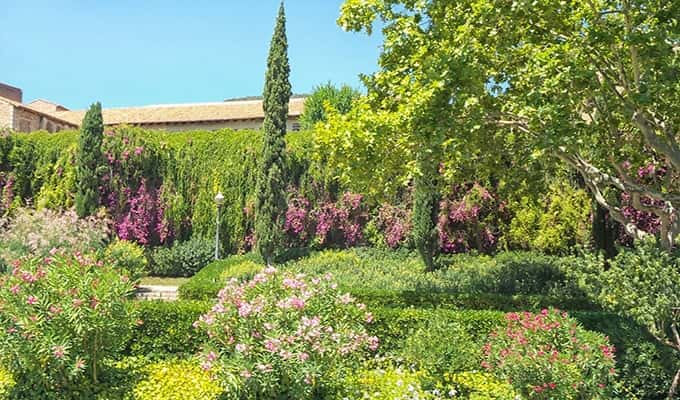 At WeBarcelona we can do this for you easily. Our main objective is for you to enjoy your stay in the city to its full potential. With our personalised touryou will be able to make your next holiday in Spain even more memorable.
In this post you will be able to find the 5 secret gardens that stir the most passion among people from Barcelona. Contact us and tell us which places you would like to visit, we will take care of the rest.
So, let's start the TOP5 most popular gardens of Barcelona.
1· Jardins de Joan Maragall
Prepare yourself for feeling like a true 20th century monarch. Space, elegance and tranquillity are perhaps the three words which best define the first garden we are showing you today.
As you will see below, the majority of these gardens are located in the same area, therefore it is important for you to know the options for getting to Montjuïc.