Madrid Citizens
How to meet up with young people for a variety of activities in Madrid

---
Meeting young people (and even those not so young) in Madrid is easy if you know how. There are times in life when travelling is a great opportunity for meeting new people, but an unknown city can make going for a drink or sharing a hobby difficult. Luckily, in Madrid there are many options.
We'll tell you about the best ways to make friends in Madrid. From the classic party plans, to tours in small groups with World Experience.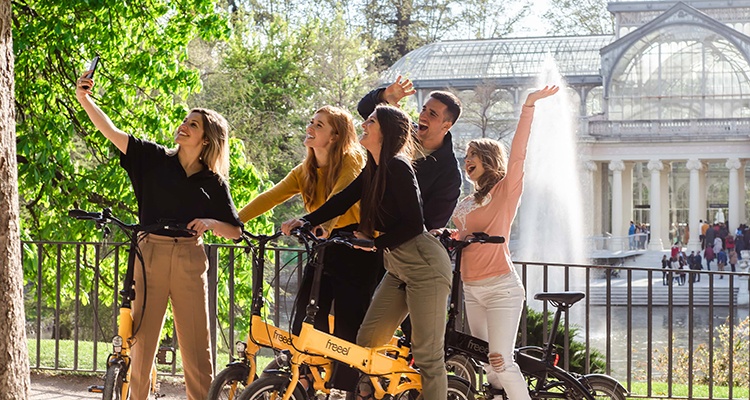 Meeting new people in Madrid
Nights out
This has always been one of the easiest ways to meet new people in Madrid. The capital's animated night life makes this so easy, and it's practically impossible to go on a night out here and not meet new people to talk to or share a few drinks with.
Attend language exchanges
By going to a language exchange you're killing two birds with one stone. If you're interested in practising a foreign language, then you can do it with native speakers. It's also a way to meet people whilst going for a casual drink. There are many bars which promote these language exchanges during afternoons where people of different nationalities can meet up.
Get involved with an NGO or volunteer
Both are great ways to meet people in Madrid, whilst carrying out rewarding work which helps society at the same time. All you need to do is find out about the projects in Madrid and choose which one is ideal for you. This way you'll meet like-minded people.
Use an app
Mobile apps for meeting people are all the rage. They are an easy way of meeting someone like you, or even the love of your life. Away from the typical apps, you'll find apps for attending events with people who have similar likes and interests to you. It may include an evening at the cinema, followed by a drink and a chat about the film, or a festival with people of similar music tastes.
Attending events
If you have the opportunity to attend events related to your profession, such as afterworks, then you'll be able to broaden your professional contacts, which could be useful for your work life, whilst also meeting new people with whom you already have something in common. There are also events related to hobbies and interests, where people with similar interests get together.
Go on a World Experience tour
These tours are an interesting way of doing activities in the company of other people. From Spanish cooking classes, to going on a guided tour of a city like Toledo, or attending a flamenco show.
To meet people in Madrid you should consider all kinds of activities. In the capital alone there are more than 30 different activities on offer. More than 4 years' experience at organising some 7,000 annual tours is enough proof for you to choose World Experience.
It's a new way of visiting places and experiencing new things based on the premise that sharing something we enjoy makes us happier and helps us get the most out of the experience. The tours are offered in small groups or even as private tours and are always led by a knowledgeable guide.
Now you know how, meeting young people in Madrid is no longer a challenge. Go for it!