Barcelona Experiences
What do you have to know before your trip to Barcelona

---
What things to see and do in Barcelona is one of the most important questions you´ll ask upon reserving your trip to the Ciudad Condal.
Plan well all the sights and monuments that you want to visit before packing your bags and think about how to make the most of your time available.
The good news is that many of the most interesting places in Barcelona are very close to one another or in the same neighbourhood, so you should have time to do everything you want.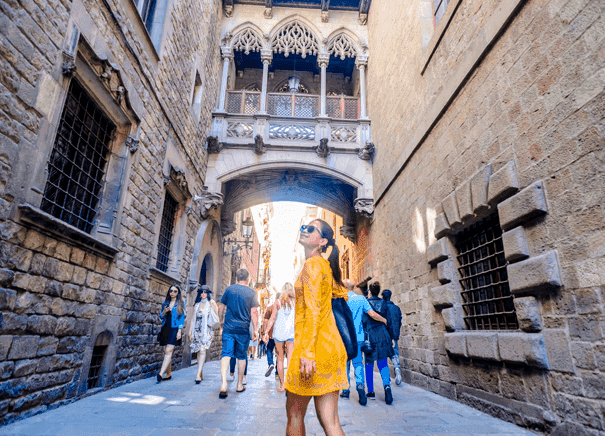 We imagine that you´ll have already made a list of everything you want to get to know, and we´ll give you practical advice you should know before arriving in Barcelona.
Transport in Barcelona: Buy a T10
Barcelona is a city where all parts are accessible on foot. It is not as big as other European capitals like Paris, Berlin or Madrid, so we recommend that you explore the city on foot from one end to another.
Walking through an unknown place is very rewarding and the only way you won´t miss anything. There are alleyways, galleries, shows, graffiti and street art that don´t appear in travel guides and you will never see if you don´t explore on your own.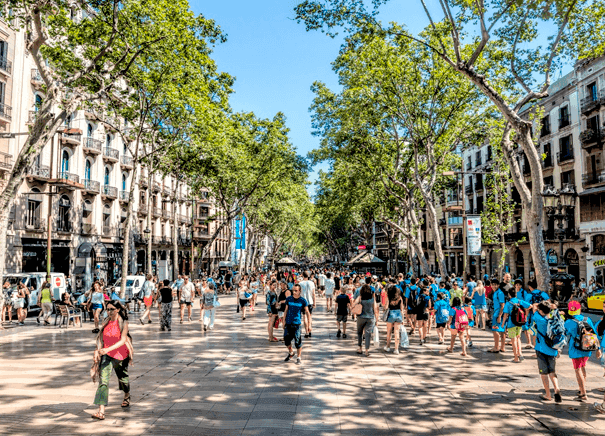 If you still prefer to reach places as soon as possible, the best thing you can do is to buy a T10. It is a transport card valid for metro, train and bus and costs €10.20.
Each T10 includes 10 journeys and you can share it between different people, it is not a non-transferable ticket. Nevertheless, make sure you stamp your ticket before getting on the metro or you´ll risk a €100 fine.
Other great options include hiring an electric bike to enjoy your stay in Barcelona at your own speed. It is a very quick and comfortable way to visit the places of interest in the city.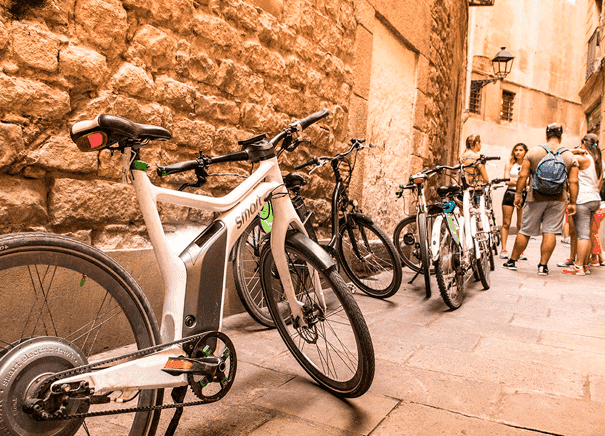 Where to eat in Barcelona: Stay away from the tourist sights
The most important thing to know about Barcelona is that it is swarming with tourists. Each year millions of tourists visit the city and it is one of the main contributors to the local economy.
Therefore, many attractions are designed specifically for tourists. For example, one suggestion is that you avoid eating in the tourist restaurants of Las Ramblas. It is an incredibly touristy zone where you´ll struggle to find value for money.
One piece of advice is that you explore a bit more before sitting down in a restaurant and asking for a menu. Don't be attracted by the large signs which say Sangría and Paella and trust in more local places, that will have lunch menus for a much more economical price.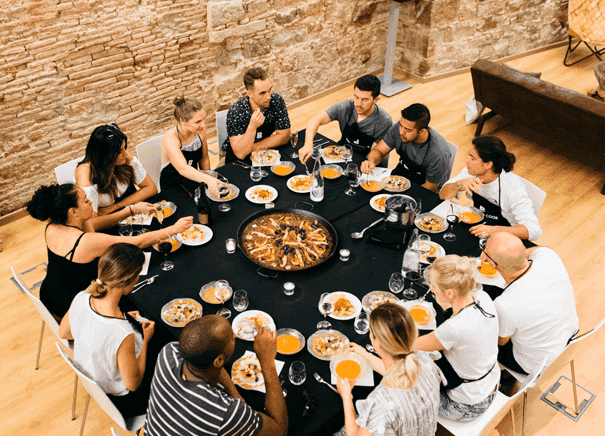 Nevertheless, if you want to prefer something more exclusive, allow yourself to enjoy a more enriching experience. In this case, gastronomic tours are perfect for you. You can enjoy a gastronomic route around Barcelona, enjoying some of the best Mediterranean gastronomy.
And for the more daring, there is even more. If you want to know the authentic gastronomy of Spain, do it yourself. Learn to cook an authentic paellawith the help of a chef specialised in the dish. Afterwards you´ll want to lick the pan clean.
Beaches of Barcelona: which to avoid and which to go to
The Barceloneta is the city´s most famous beach, because it is very near the centre. Furthermore, there are many ways to arrive in public transport from across the city, so you´ll be able to get there in no time from any part of the city of Barcelona.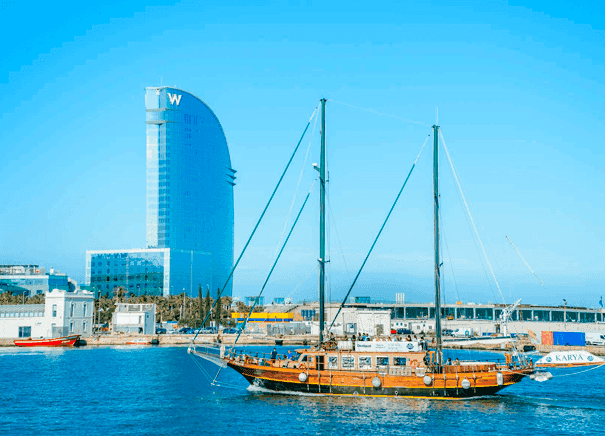 However, when you arrive there and want to sit calmly in the sand, you´ll see that it is full of people, above all in the summer. For that reason, it is better to go for another beach, such as Nova Icaria or Bogatell, which is also very close to Barceloneta and isn´t so full of people, as well as being a much cleaner place to take a dip.
And if you are on the beach and you fancy some sailing, don´t think twice. Explore the Barcelona coast in an exclusive sailboat (Baglietto) from 1932. You will be amazed.