Barcelona
Exciting wine tasting in Barcelona: tasting with adventures

---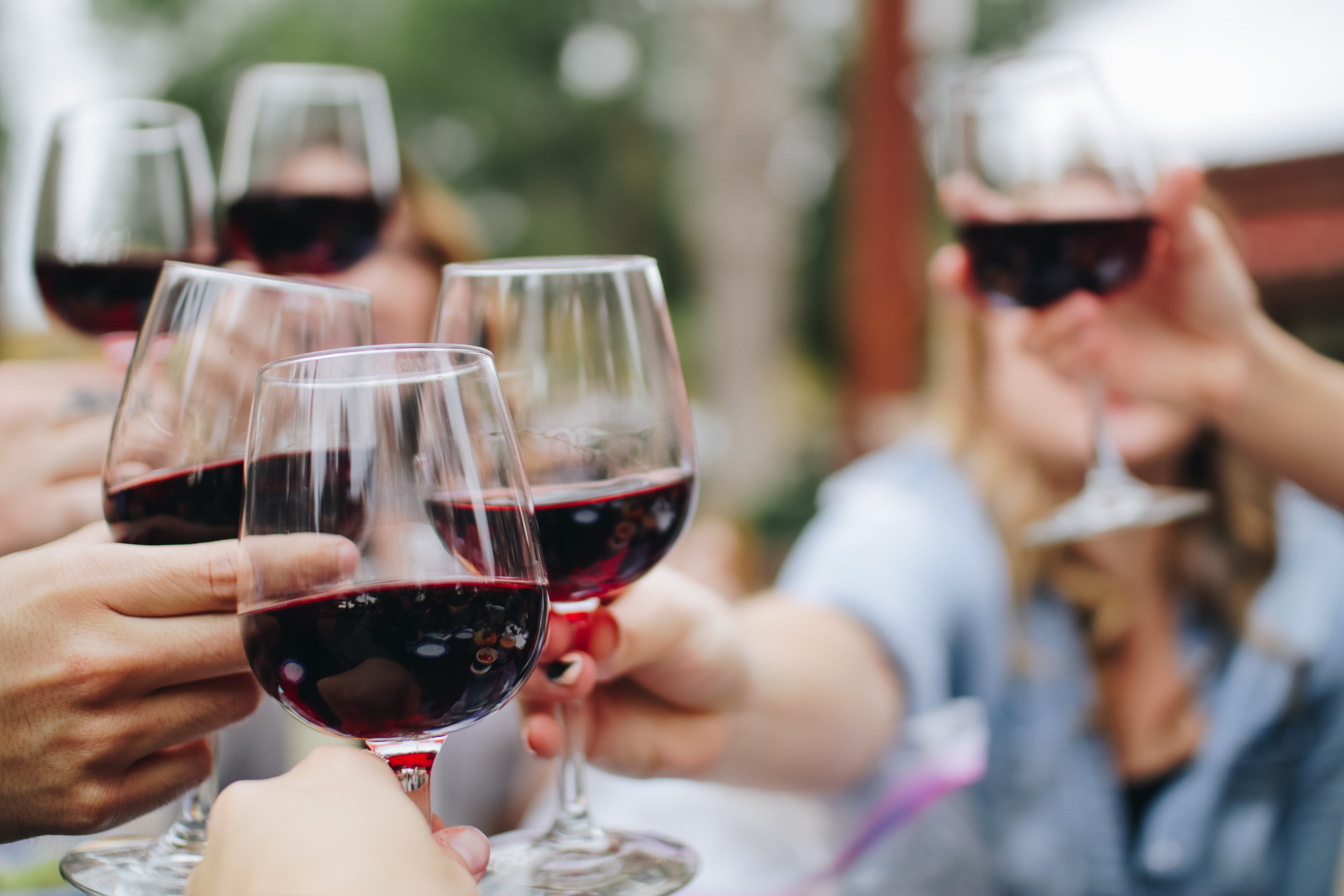 Going to Spain and not tasting its wine is almost as bad as going to Italy and not tasting its pizza. Especially if you visit Barcelona; the soil produces the best wine in the world and the wineries still use traditional methods to run the vineyards and produce the wine.
In this article we'll show you the best wine tasting experiences in Barcelona. You'll see that they are different to traditional tours, as they include sailing boat, e-bike or 4×4 tours, with a fun guide who will show you the region's best wines, always, of course, with a bright smile.
Learn to drink wine like a professional with World Experience!
Sailing boat trip from Barcelona and vineyard visit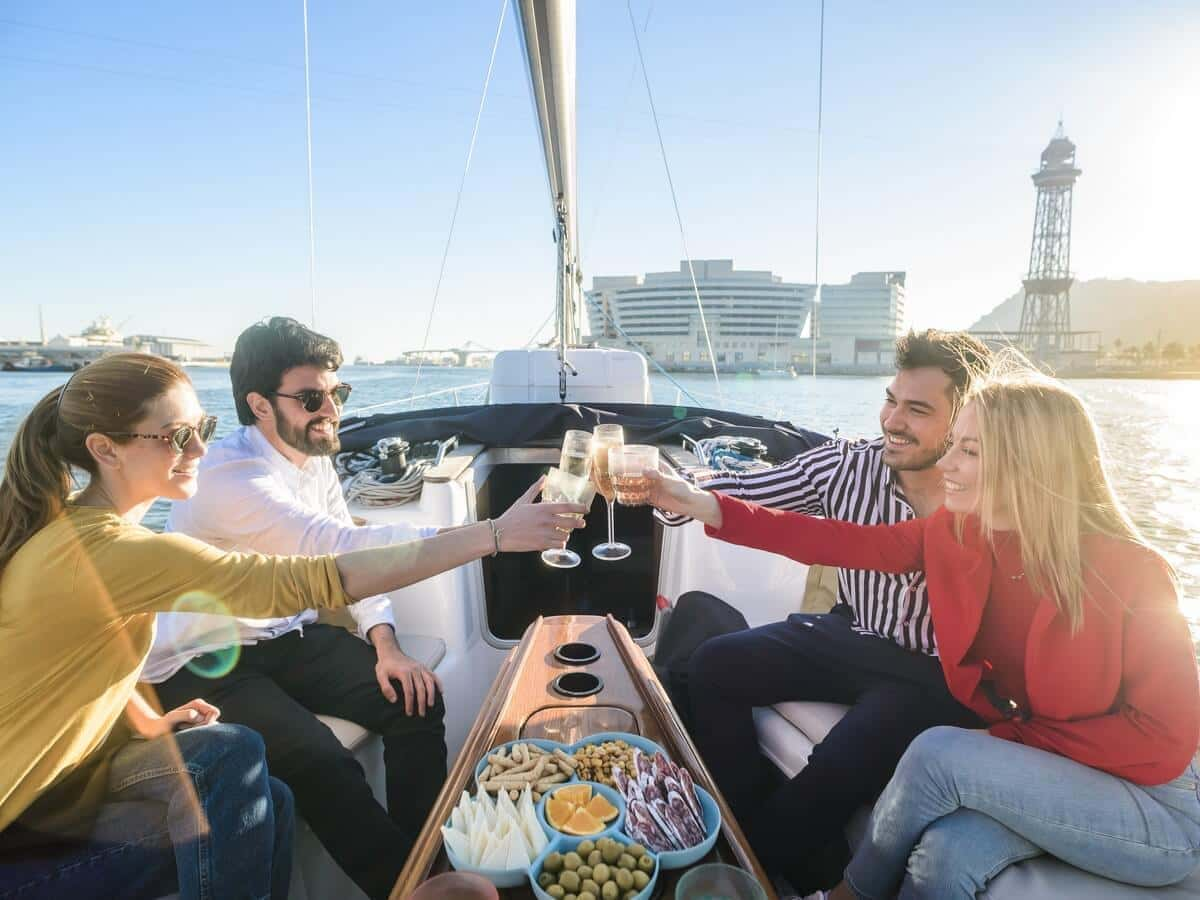 Feel the cool sea breeze on board a luxury sailing boat which will take us to the oldest wine producing regions in Spain. During the boat trip we'll enjoy an aperitif and the fantastic views of Barcelona from the sea.
Once we get to the port of Alella, a private transport will take us to a family-run winery with a 14th century farmhouse surrounded by vineyards and the Mediterranean Sea. After a walk between the vines and an explanation of its incredible history, it will be time to sample the wines at the hands of a professional wine producer.
We'll try 3 different wines in total, all accompanied by cheese, Iberian cold meat, bread, tomatoes, olive oil and salt. After a relaxing morning of unique experiences, we'll return to Barcelona via a private transfer.
Click here to find out all the details about this boat trip and vineyard visit.
E-bike tour around Barcelona's coastline with wine tasting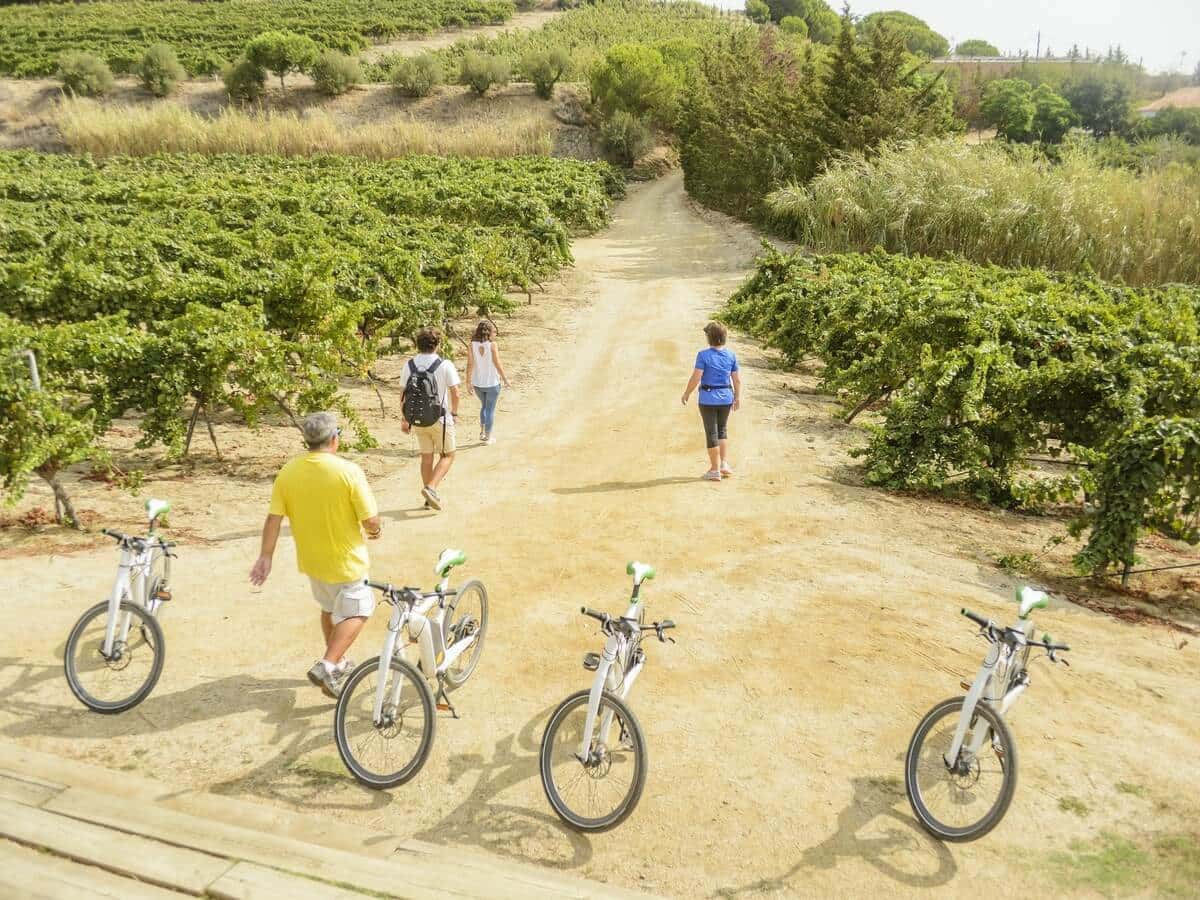 This tour is ideal for those who want to go on a bike ride and have a fun wine tasting experience in Barcelona on the same day. The experience begins in the historic Gothic Quarter, where we will get on our Mercedes Benz electric bikes and ride to the Mediterranean coast until we get to Alella. In total, the journey takes about 90 minutes with amazing views of Barcelona's beaches.
In Alella, a professional wine producer will explain the wine production process and we'll try three different wines, all with a picnic, situated in the winery's marvellous surroundings. After some relaxation time, we'll return on our e-bikes along the coast, where you'll be able to make the most of the great photo opportunities you may have missed on the way.
Click here to find out all the details about this e-bike tour with wine tasting.
Fun wine and Cava tasting with 4×4 experience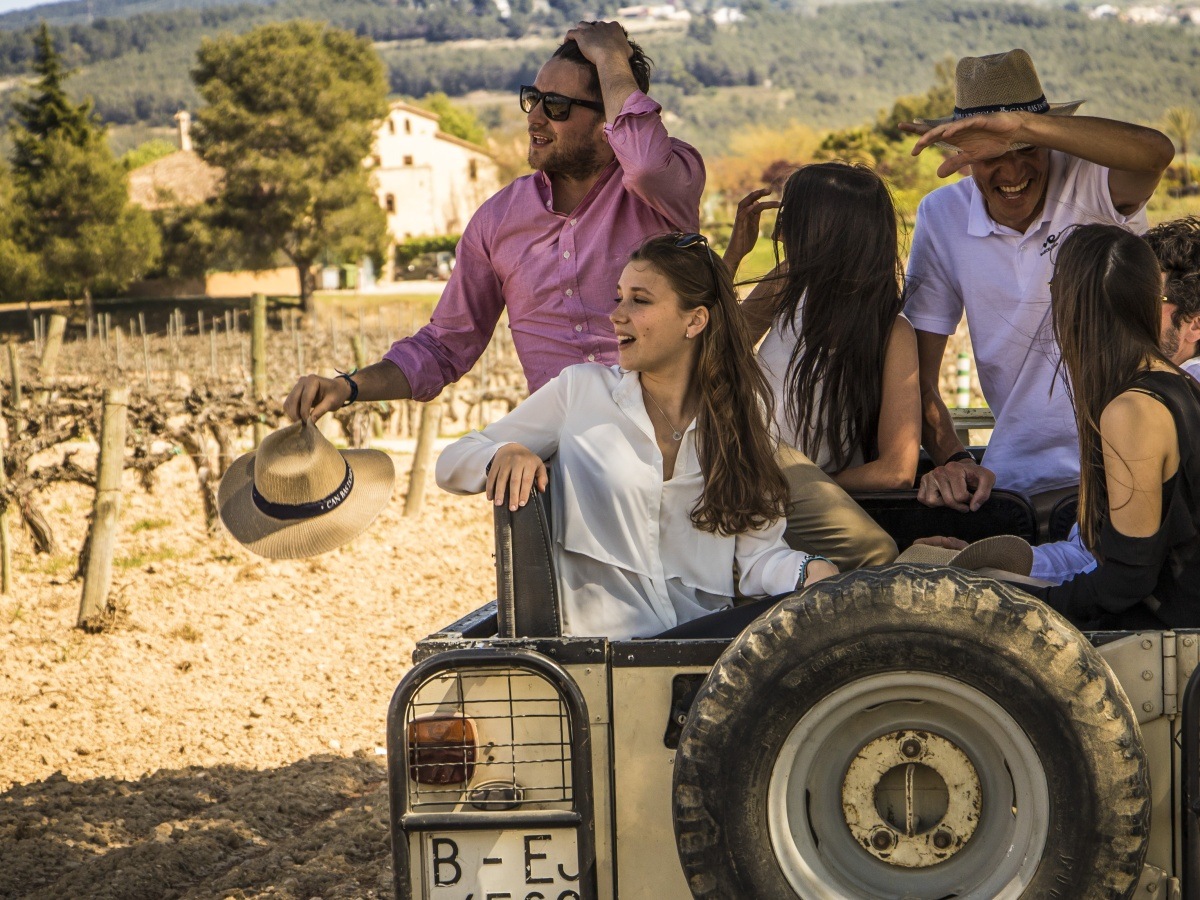 In a luxurious Mercedes SUV, we'll visit two very special wineries. The first stop will be at a 2000-year-old winery, where a wine producer will explain the curiosities of each grape variety, the optimum storage conditions, how the wine is produced and much more.
In a stylish tasting room, we'll taste 4 wines accompanied by some gourmet cold meats to compliment the flavours. After the wine tasting, we'll visit the vineyards in a 4×4, which will give you a feel for the rural region.
In the visit's second winery, located inside an old farmhouse, we'll discover a traditional Catalonian sparkling wine called "Cava". You'll be able to sample 4 varieties of Cava – similar to French champagne – with a selection of aperitifs.
Click here to find out all the details about the 4×4 wine and cava tasting tour.
Which one is your favourite? Raise your glass and let's toast to a unique wine tasting experience.