Barcelona Attractions
Enjoy the 5 prettiest villages near to Barcelona

---
Barcelona is one of the cities in Spain with the highest number of tourists, year after year. For those that have visited the city more than once, we propose a list of the 5 prettiest towns and villages near Barcelona
The possibilities that the Catalan province offers can be considered almost infinite. You don´t have to visit Barcelona more than once to be able to appreciate the wide natural beauty. .
Barcelona is a place with a wide geographical variety, offering beach as well as mountain. . Perhpas you already have a favourite place?
If you are already planning your next adventure in Barcelona and you are looking for something special and different, this blog post is perfect for you. In WeBarcelona we want to share with you the top 5 most enchanting towns in and around Barcelona.
Let's begin!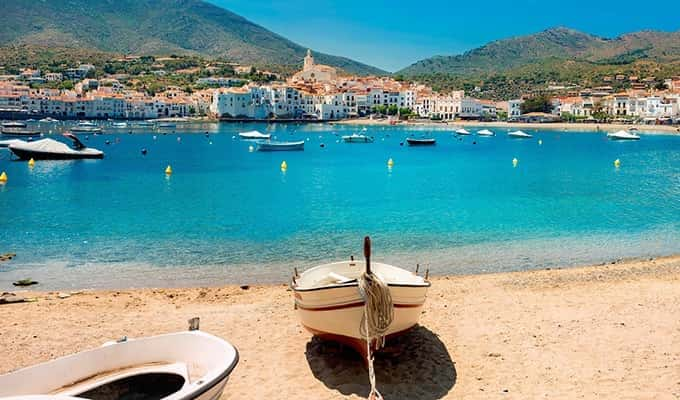 1· Miravet
Miravet, is living proof of the historical importance of Barcelona and the surrounding area.
What do we like most about Miravet?
What clearly stands out is the Templar castle. To enjoy the sunset there is always an obligatory stop, as it is also one of the highest points in the town. There you can get a great view of the River Ebro in its maximum splendour.
2· Cadaqués
This is one of favourite places to visit both for visitors and also for Barceloneses. Its surroundings maintain an appearance of the 19th century.
It is a town very easy to get too, taking around two hours and a half if you depart from Barcelona in car at a calm pace.
Bon dia !! Foto Joan Alsina #cadaques
3· Montgarri
In the Lleidan Pyrenees, in one of the furtherst north points of Catalonia, one can find the village of Montgarri. The climate is characterised by true cold, with an annual average of 5 degrees.
We present you a ghost town, where the houses, also known as Bordas, have been uninhabited since the 1960s. We can particularly recommend theSanctuary of Our Lady of Montgarri, that represents the most touristic attraction of the area.
4· Siurana
Located in the province of Tarragona and also known as Ciurana of Tarragona. It is located on a rocky island of great dimensions.
A demonstration of its history is the Romanic church, located in one of the highest points of the town. This is where we recommend that you stop for the time necessary to enjoy to the maximum the panoramic views of the valley in which you find yourself.
If you have decided to visit this place, at WeBarcelona we like to recommend to our clients that they visit the Siurana Reservoir. In only 20 minutes in car you can be surrounded by pure nature.