Barcelona Experiences
The top 5 eBike tours in Barcelona

---
If you're a traveller who likes to discover every corner of a city and likes to do it in an environmentally friendly way, then this article on electric bike tours around Barcelona is for you.
Every eBike tour around Barcelona is fun, practical and led by World Experience guides. The bike's electric motor will help you conserve your energy on the journey meaning you can focus all your efforts on enjoying the city. There are different routes to choose from, all in premium small group tours!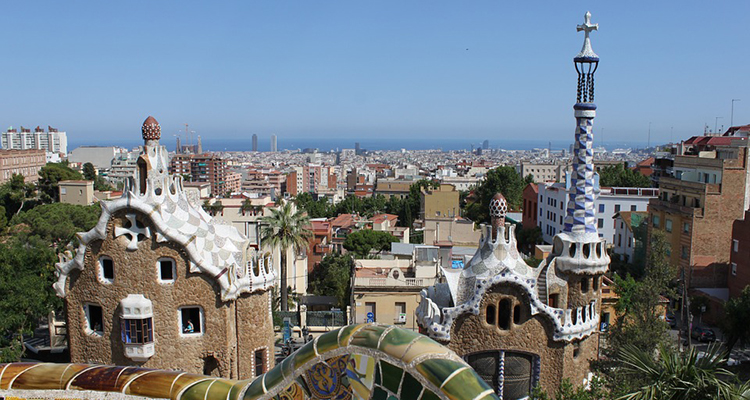 On this two-and-a-half hour long excursion, you will visit Barcelona through its historical events. You will see the medieval walls, the modernist neighbourhoods, the area for Barcelona's 1888 and 1929 Universal Exhibitions (the former of which occurred in the middle of the industrial revolution) as well as the facilities for the 1992 Olympic Games. Furthermore, the eBike tour in Barcelona includes entry to Montjuic Castle and one drink per person.
Ride along the Mediterranean coast on our electric bikes in Barcelona until you get to the Alta Alella wineries. Stroll through the vineyards and taste excellent wine. After an interesting morning, you will return on your eBike along the beachfront. The excursion lasts seven hours in total and includes wine tasting in Alta Alella.
Explore the Catalan capital by land, sea and air with World Experience's routes. Start the day by riding to Montjuic to catch the cable car. Afterwards, hop on a boat and enjoy the Mediterranean Sea. Finally, visit Gaudí's Barcelona, by riding your electric bike to the Sagrada Familia and Park Güell. On the way back, go down Paseo de Gracia, where every tourist must have a photo in front of La Pedrera and Casa Batlló. Seven hours in total, includes cable car, boat and Sagrada Familia tickets.
If you are here with your family and the Barcelona eBike tour that we have just mentioned seems too long for the children, or if you think the long journey would be too much for you, you have the option of doing the short version tour of three-and-a-half hours, which also includes the cable car and boat trips.
Enter the Sagrada Familia without having to queue as part of this electric bike excursion around Barcelona which will take you around the city's historical centre and Guadí's monuments. Includes entry to the basilica with audio guide and a bottle of water per person.
World Experience in Barcelona
Barcelona is a bike friendly city. This means it's perfect to discover on two wheels, with green areas and more than 180 kilometres of cycle lanes. Its straight streets, with parallel and diagonal layouts make cycling easy. Have fun exploring the Catalan capital in a healthy and environmentally friendly way.
All World Experiences routes have guides who speak several languages. The number of participants for each tour is limited to 12 or 15 people because we want to offer a plan tailored around you. Plus, our bikes are made by Mercedes! You will be very comfortable using them.
We also offer other Premium excursions for the most demanding travellers! A guided tour around the old town, a Segway tour, or a helicopter or hot-air balloon flight: get the best with us! Paella cooking workshop, flamenco dancing show, gourmet tour… one thing's for sure: you will never get bored in Barcelona!
So bring your trainers and sun hat, because the Barcelona eBike tour is waiting for you. Let's go!