Barcelona Experiences
The best salsa clubs in Barcelona

---
One of the main charms of Spain is the wide variety of opportunities to have fun. Amongst them there is the possibility to dance salsa in Barcelona.
If you are organising a trip to Barcelona and you also want to live new experiences, this post will help you out.
It is likely that you have heard about salsa before but have you ever tried to dance it? At WeBarcelona we want to show which are the best places to dance in the city.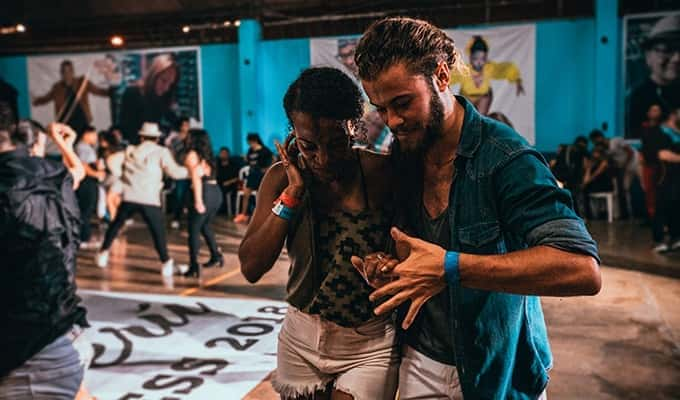 Prepare yourself to learn to dance salsa in Barcelona
If you want to learn this dance and to enjoy the entire process, Barcelona is the best option. For that reason, we want to propose a small selection ofclubs that are most characteristic of the city, in which salsa is the main dance.
If after your dance session your body continues wanting to move, still there are more opportunities to enjoy Barcelona´s nightlife. Prepare for the best holidays.
In order to dance it is not strictly necessary that you turn up with a companion. The majority of the people that come to dance, often come alone. If on the other hand you decide to come with somebody, it is not a problem either.
Let´s begin!
Club Mojito
One of the best clubs in all Barcelona because of its cocktails and the classes of salsa and bachata It opens its doors from Thursday to Sunday included. At WeBarcelona we recommend that if you want to enjoy and learn about Latin music it is best to come on Thursday or Sunday.
Location: Carrer del Rosselló, 217 | 08008 – Barcelona
Esencia Salsa Club
Every Sunday Esencia Salsa Club opens its doors to the lovers of salsa, bachata and Kizomba. If Sunday is your last day of holiday, you can also visit on Friday.
Prepare yourself to enjoy the best latin music through workshops and live performances. Do you dare to miss out?
Location: Carrer Tusset, 13 | 08006 – Barcelona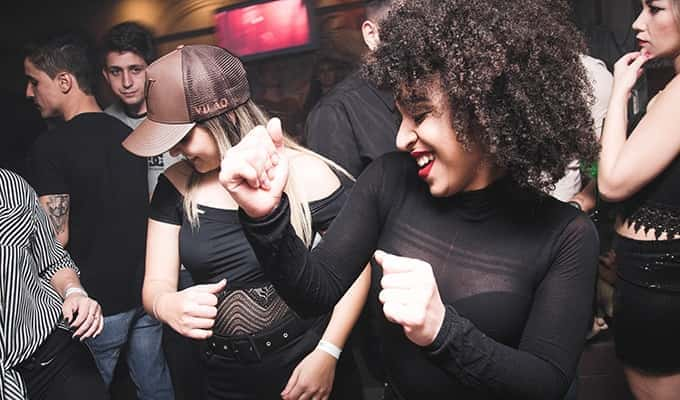 Antilla Salsa Disco
One of the first discos specialised in Caribbean music to open in Barcelona. Although it opens every night from Wednesday to Sunday, the best days to dance salsa are Fridays and Saturdays.
In its timetable, you can find all sorts of classes apart from salsa. Merengue, rumba, rueda, casino…Learn these dances in the best atmosphere in the city.
Location: Carrer d'Aragó, 141 | 08015 – Barcelona
Agua de Luna
In the middle of the Eixample district you will find one of the best Salsotecas of all the city. Elaborate cocktails, the Cuban casino wheel and latin dances are some of its most characteristic parties.
Location: Carrer de Viladomat, 211 | 08029 – Barcelona
DIO Club
This option is for advanced students. It has a room just for the use of experimental dancers. If what you want to focus on is salsa, we recommend that you turn up any Thursday or Saturday.
DIO also offer workshops of swing. Who hasn´t fantasised at some stage about learning to dance swing?
Don´t think twice and make yourself a membership card to be able to attend classes.
Location: Carrer del Perill, 10 | 08012 – Barcelona