Barcelona Experiences
What to do in Barcelona in 3 days in order to see everything

---
Do you only have 3 days to visit Barcelona? Don't worry! The city is full of famous sights and hidden secrets but many of them are scattered across the city. Fortunately, the city has a very good public transport network, and is also very good for doing bike tours at your own pace.
Below, we recommend a plan for to see every must see thing in Barcelona, although you should feel free to adapt it to your own interests. For example, you will see that we don't include the Camp Nou, but if you are football fan we recommend the stadium tour, or even going to see a match.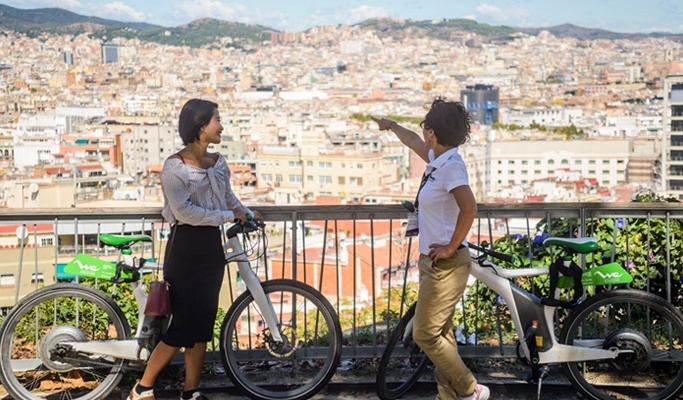 First day of your trip to Barcelona: The Centre
It would not be lying to say that in the city centre there are so many things to see that you can perfectly well spend a whole a day there and you would still have things left to discover. The point of departure will be Plaza Catalunya, surrounded by shopping centre, bars, famous buildings and pigeons, lots of pigeons.
Las Ramblas
From here we recommend that you calmly stroll down Las Ramblas, with a compulsory stop in the colourful market of La Boquería, where you can take advantage of a fresh juice, or trying some cured meats. If you continue following Las Ramblas, you will arrive at the port where there is a statue of Colombus (that in reality doesn't point to America but to Mallorca) and you will breath in the most maritime atmosphere in the city. If you want to travel along the beachfront in La Barceloneta, the journey Is perfect for hiring a Segway.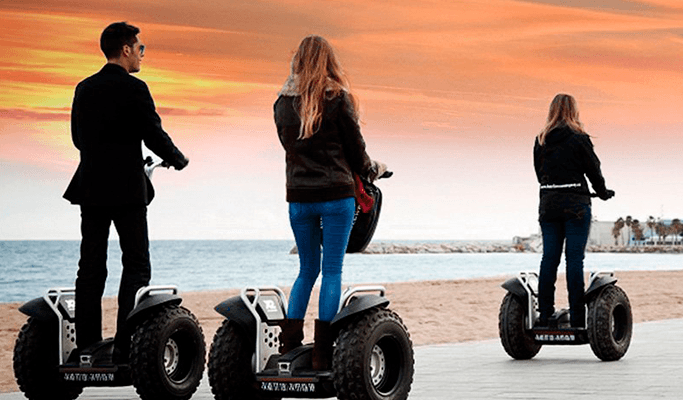 The Gothic Neighbourhood
Returning back in the direction of Plaza Catalunya, we recommend that you get lost in the narrow streets of the Gothic Quarter, where you can find sights of Interests such as the Basilica of Santa María del Pi, the Cathedral, the Plaza Real or the Plaza Sant Jaume, where the town hall and the Palace of the Generalitat are situated, face to face.
Portal de l'Àngel
From the very same Cathedral you can go down through Portal de l'Àngel, a shopping street that is famous for being the most walked in Europe and where all of Europe's best-known clothing brands and accessories can be found.
If you still have time, visit the neighbourhood of El Ravel, often passed over by some tourists for the bad reputation it acquired in the 1990s but in the modern day has an incredible multiculural atmosphere. There, you will find food from pastries and Arab tea to Argentinian empanadas.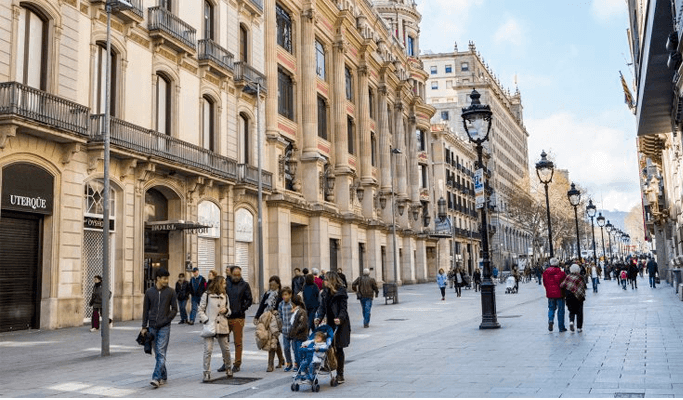 Second day of your trip: Antoni Gaudí
The second day you can also begin in Plaza Catalunya, although this time you will have to go in the other direction from Las Ramblas. Specifically, you will have to go up along Paseo de Gracia, Barcelona's luxury shopping street and where you will find some of the most spectacular buildings in Barcelona, designed by the architect Antoni Gaudí. If you would like to travel by luxury minibus; enter Barcelona's most famous modernist monuments without queuing; and do so in the company of an expert guide to explain every detail, we recommend that you join our private Gaudí Emotions tour.
La Casa Batlló and La Pedrera
The first of them is the Casa Batlló, inspired by the legend of Saint George, in which the knight saves a princess from the claws of a dragon stabbing him with a sword. The façade of the building will remind you of the scales of the dragon.
Further up, you will find the Casa Milà, also known as La Pedrera, that stands out for its curving façade, made up as if it were of sea waves, and chimneys that will leave you stunned.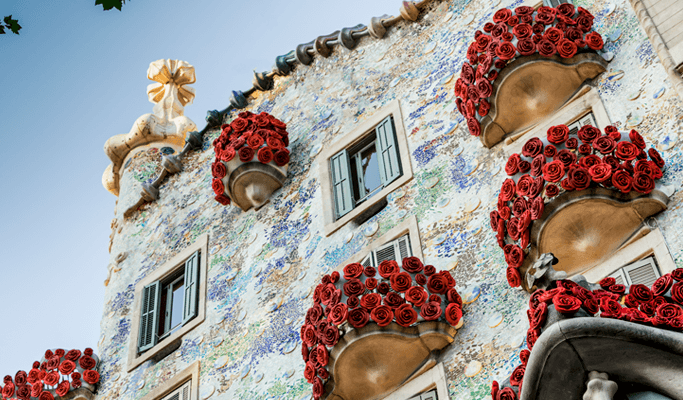 The Sagrada Familia
Without doubt, Gaudí's best known work is the Sagrada Familia. A one-of-a-kind building, the Sagrada Familia deserves a good amount of your time so that you can admire every small detail, both of its façade and of its interior. Remember that it is not yet even finished, so don't be surprised to see it surrounded by cranes.
Park Güell
A little further away, in the Gracia district, you can find Park Güell, full of gardens and the architectural stylings typical of Antoni Gaudí. Most famous is the Salamander found in the third fountain and, if you go with children, they will be delighted by it. Take care to observe that every single corner is decorated with the technique of "trencadís", fragments of pottery cut out and joined together to form very original shapes.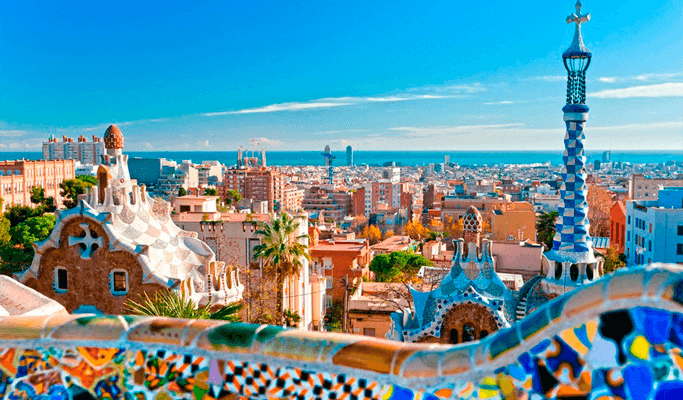 Third day of your visit to Barcelona: Nature
Barcelona also has places where you can relax and enjoy the nature. We recommend that your final day you spend there. You will not regret it.
Montjuïc
In Plaza España you can stop by the las Arenas shopping centre, that was previously a bull ring, but what is in front of las Arenas is even more spectacular. The Magic Fountain of Montjuïc is picture perfect, but we recommend you don't stall long and instead climb the mountain. At the summit one finds the Castle of Montjuïc, with beautiful views of the city and the Olympic ring, built for the Olympic Games of 1992.
Park of the Ciutadella
Another great green area is right in the centre of the city. The Park of the Ciutadella houses the Catalan Parliament and is very close to the Basilica of Santa María del Mar and El Born, where you can also enjoy a unique tapas and flamenco tour. Within the park, the most notable features are its calm atmosphere and gigantic fountain. It is the perfect place to stretch out under a tree, eat some sandwiches and remember everything you saw in your 3 days in Barcelona.