Barcelona Experiences
4 fantastic things to do in Barcelona in April

---
For locals, April is one of the best months of the year. Spring finally arrives, the good weather comes back, people begin to eat and drink outside and it doesn't get dark until late, and there are many events which fill the beautiful streets of the city.
Between all this, we have selected 4 of the best things to do in Barcelona in April. If you still haven't chosen what dates you will travel to the city during this time of year, try to come for the 23rd of April. Read on to find out why.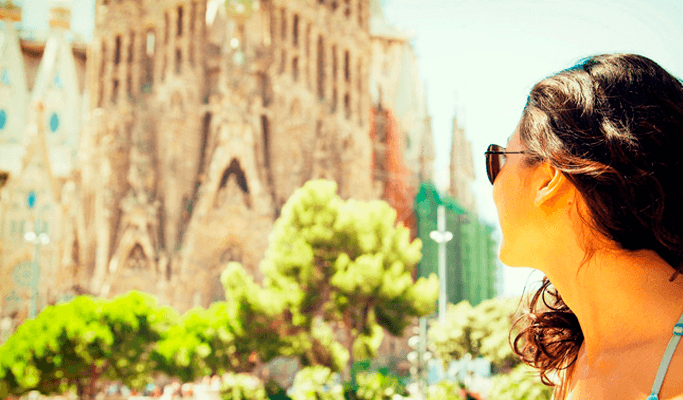 Visit the Casa Batlló for St George's Day
The 23rd of April is St George's Day (Sant Jordi to locals), a day heavily celebrated in Catalunya when traditionally, boys give a rose to their girlfriends and in return they give a book, although these days this exchange has grown to include friends and family. Every corner of the city is full of stalls selling books and roses, authors signing their most recent novels and concerts.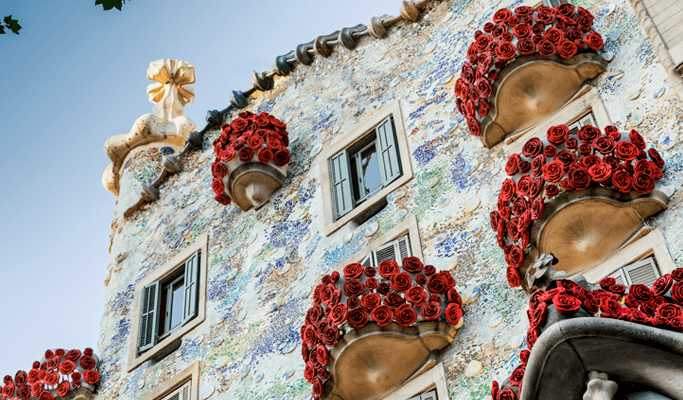 Between the streets and buildings that are decorated for the occasion, there is one which will leave you speechless if you pass by: The Casa Batlló, designed by Antoni Gaudí. Its façade was inspired by the legend of St George, who supposedly saved a princess from the claws of a dragon, piercing it's hide with a spear. The dragon's blood them flowered into the most beautiful roses ever seen.
The Casa Batlló, since 2016, pays homage to the legend by filling its balconies with roses.
In addition, this year it opens its doors to offer an art exhibition about love and against gender violence, thanks to the artists "Inject Love". The show will contain 23 works of art hung throughout the Casa Batlló. It will be a fantastic opportunity to enjoy a unique visit to an emblematic place on Paseo de Gràcia.
Do a Paseo con Sombrero to Plaza Cataluña
The 14th Paseo con Sombrero (walk with a hat) takes place this year on the 15th of April, and is one of the most original activities in Barcelona in April. It is a fun and relaxed event in which thousands of people go out onto the street in hats, caps, sunhats, berets, top hats and bonnets in order to walk from the crossing of Rambla de Cataluña and Diagonal to Plaza Catalunya. Take your favourite hat (whether it is elegant or extravagant) and join the march.
Enjoy the Feria de Abril like in Andalucía
The Feria de Abril manages to transport part of Barcelona to Andalucía thanks to the Sevillana dresses, Flamenco dances, fairs, food and traditional drinks. It takes place in the large Parc del Fòrum just after Semana Santa y lasts 10 days.
The Andalucian cultural associations and entities in Barcelona put up stands so that you can have something to eat or drink and a good time. Gazpacho, migas or bull's tail are typical dishes from Andalucian that you can try alongside a Rebujito cocktail or sangria.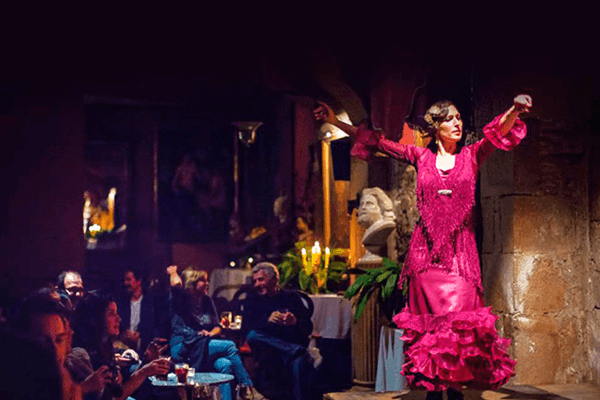 If you're in Barcelona on different dates, yet you want to have a similar experience, we recommend our Flamenco tour and tapas in El Born.
See the best tennis in the Conde Godó Trophy
Are you a tennis fan? During two weeks of April each year, the Conde Godó trophy takes place, where some of the best tennis players in the world come to Barcelona to slug it out on clay. For example, Rafael Nadal is always present and has won the competition 10 times.
The tournament, which takes places at the Barcelona Royal Tennis Club, forms part of the ATP World Tour and offers a great opportunity to see an elite tennis match live alongside something to eat or a refreshing drink.