Madrid
The 7 best karaoke bars in the centre of Madrid for tourists and locals

---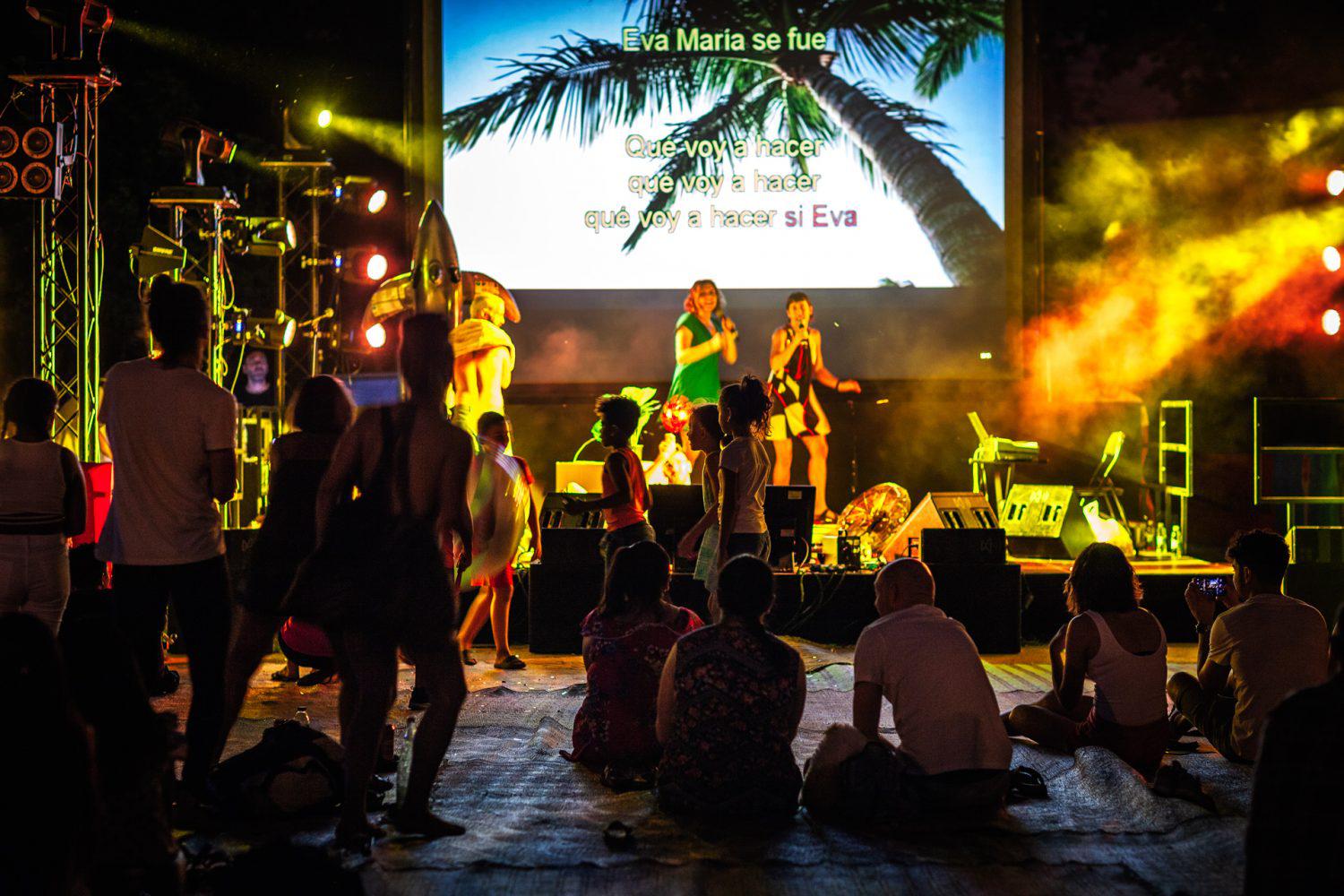 Madrid's karaoke bars have an attractive vintage edge which makes them a guaranteed option for unrivalled entertainment every night for large groups of friends, whether you're local or visiting the city from Japan, the United States or any other place in the world.
From the Spanish classics like 'Amante Bandido', 'Mi Gran Noche' or 'Bailar Pegados' to the songs everyone knows in English like 'Wannabe', 'The Final Countdown' or 'We Are the Champions', Madrid's karaoke bars are perfect for having a great time, a few laughs and destressing.
If you would like to find out more about Spanish nightlife culture as well as visiting Madrid's best karaoke bars, then we suggest going to a flamenco show with us.
Kapikas: Breaking ears since the 80s
Kapikas has been a focal point for karaoke in Madrid since the eighties. It has two floors, one of which can be reserved for private events to sing in privacy, which makes it a great option for teambuilding exercises in Madrid. It has a repertoire of more than 40,000 songs in several languages and it opens every day of the week until 3 am. In summer they have a terrace which is perfect for getting some fresh air after each performance.
Location: José Castán Tobeñas, 1
Master Plató: karaoke in a car park
One of the most epic karaoke bars in Madrid, situated a stone's throw away from many lively bars under a car park in Plaza Mostenses, meaning you won't wake the neighbours up with your singing. It has a reasonably big stage, perfect for groups. It's open until the sun rises and closes on Mondays and Sundays.
Location: Plaza de los Mostenses, s/n
Marfil: ideal for singing karaoke in English
Karaoke Marfil boasts one of the largest selections of song catalogues in Madrid, with 60,000 different songs, mostly in English and mostly current songs. It has wireless microphones but no stage, so it's not a stereotypical karaoke bar. It has been open for 15 years and opens every day of the week.
Location: Modesto Lafuente, 63
La Maripepa: Songs and beers all around
Maripepa perfectly fuses a bar setting with the fun of karaoke. It has more than 40 varieties of beer, mojitos and gin & tonics for you to warm up your singing voice with before entering the karaoke area where you will find a stage with more than 30,000 songs to choose from. It opens every day from 1 pm (apart from Mondays when it opens at 7 pm), so you can break into karaoke any evening of the week.
Location: Calle de Jesús, 7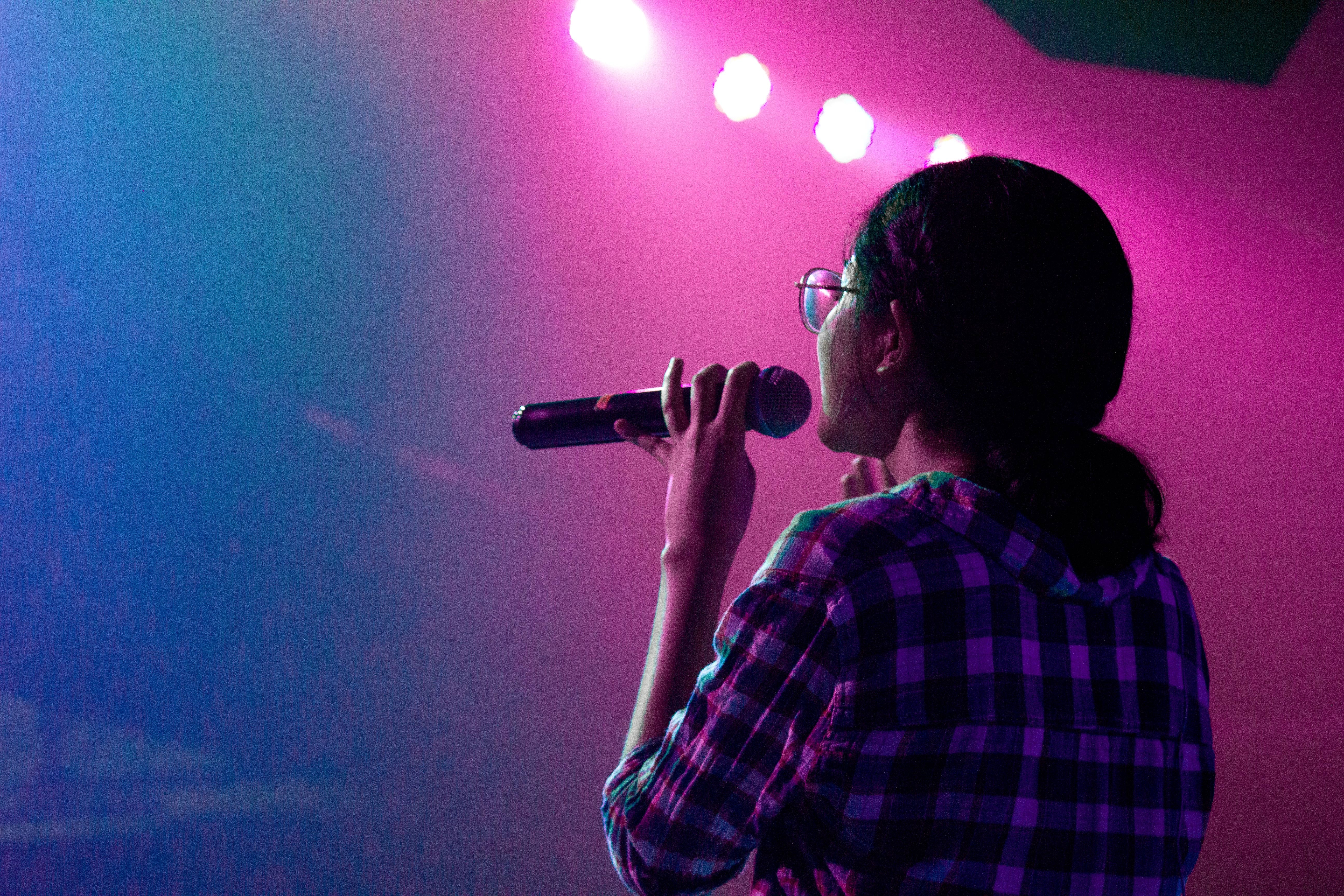 Katakana: classic karaoke with modern touches
Katakana, in the Prosperidad district, is a huge bar with three different areas and a large bar area with cheap prices. One of the cool things about Katakana is that you can record yourself, although think about this before you've had a drink, or you might regret it in the morning! The superb quality of its equipment is hard to find anywhere else. It opens every day until 4 in the morning.
Location: Avenida de América, 22
Cher's Karaoke: a classic option for a night out in Madrid
Cher's is popular with everyone; so much so that they call you up with a megaphone and put your name up on the screen. It's one of the oldest in Madrid, and to sing, you must buy something to drink (which you're bound to need anyway). It's open every day of the year, and its poster of singers and movies will catch your eye.
Location: Calle de las Huertas, 50
The Class: a karaoke bar with a live band
Want to be the lead singer in a band? The Class offers you the chance to get up on stage with a band that will play any of the 80 rock, pop and punk songs you choose. Whether you can sing or not, it's guaranteed fun.
Location: Doctor Cortezo, 1
Before you finish, if you'd like to discover some cities by night, we recommend a night-time tour of Toledo, a city close to Madrid which you must visit if you are in the capital for more than two days.