Barcelona
How to get to Montserrat from Barcelona by train

---
More and more tourists are interested in the Catalonian heritage found in Barcelona's surrounding areas. The Montserrat Monastery, as well as the 'Macizo' otherwise known as the Montserrat Mountain, have become almost obligatory tourist attractions for all who visit Barcelona, and even for Catalans who want to enjoy the natural beauty of their homeland.
It's important to have a clear idea of how to get there, especially by FGC (Ferrocarrils de la Generalitat de Catalunya (Catalan Government Railways)) trains from the city of Barcelona. Today, making the trip to the monastery is symbolic for lovers of nature and natural landscapes, as well as being a pilgrim route for Christians.
How to get to Montserrat by train from Barcelona
With a mixture of Romanesque, Gothic, Renaissance and eclectic architecture, Montserrat is found 720 metres above sea level. It is located in the Monistrol de Montserrat municipality, in the Bages comarca of Barcelona province. There are many different ways of getting there in public transport, but the train is the best option.
To get to Montserrat from Barcelona, you must leave from the city's Plaza España station. You can get there easily on the FGC R5 line (Llobregat-Anoia). You get off at the Monistrol de Montserrat station itself. Times and ticket prices can be found on the FGC website.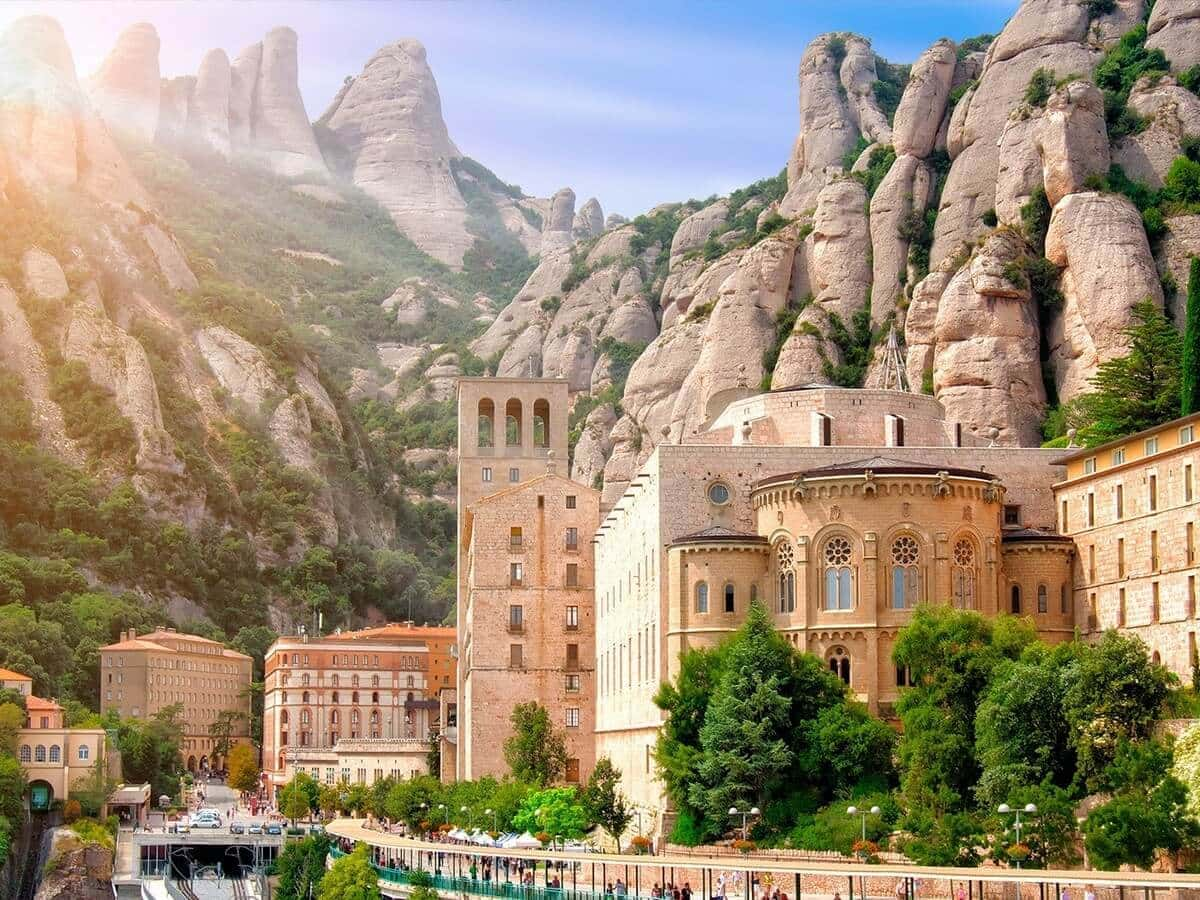 What's the fastest way of getting to Montserrat?
The fastest way of getting to Montserrat from Barcelona is by using private transport. You can use private transport by booking onto one of our tours to Montserrat, where you will be able to see the mountain in all its beauty, followed by an array of activities like a hike, a trip in the Aeri cable car, a Monastery visit (including the Virgin of Montserrat if possible), a menu of three dishes to sample in a traditional country house and the return trip to Barcelona. What's more, groups are reduced in size and accompanied by an excellent guide. You can find out more about this tour here.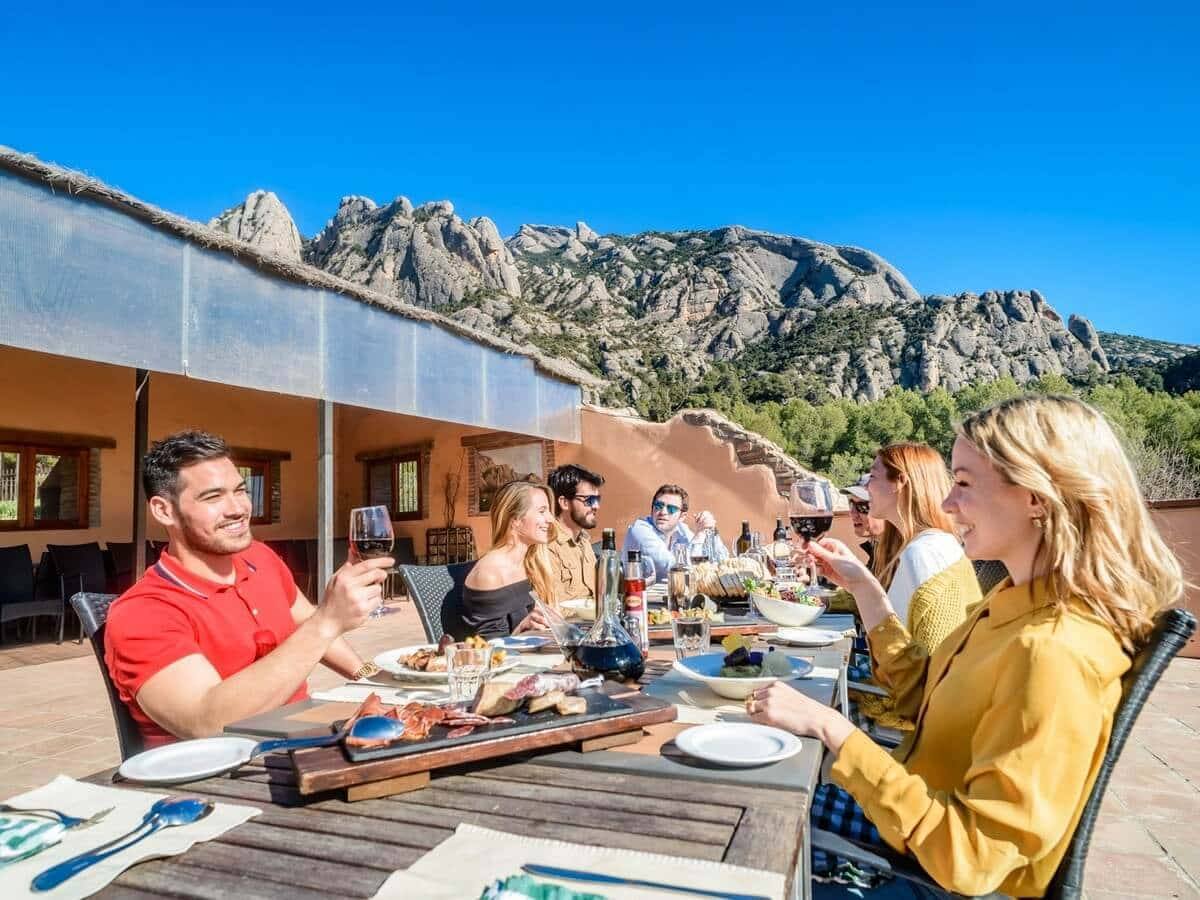 How to get to Montserrat from Barcelona by car
If you already have a car then you can get to Montserrat from the Catalan capital this way. Your best option is to go via the A-2 or AP-7 motorways. You must get off at Martorell, and from the C-58 you can join the C-55 and get off at Exit 582a-Abrera. Once on this road, you must get off at Castellbell i el Vilar.
You can also save yourself the hassle of this journey by going on a tour, like the one featured earlier in this article. It's a reduced-size tour, with guides to look after you and explain everything along your way. If you'd like to do something different in the great outdoors, then you will enjoy horse riding in Montserrat. This also includes a visit to the monastery, the Aeri cable car journey and horse riding in Montserrat's natural park.