Barcelona Experiences
Find out where to eat giant-sized food in Barcelona

---
At WeBarcelona we declare ourselves lovers of Catalan gastronomy in all its glory. It won't be hard to find a good paella dish, patatas bravas tapas or a sweet crema Catalana dessert among many more options, but … do you fancy trying giant-sized food in Barcelona?
Our services our adapted to all our client's needs. For your next holiday in Barcelona, we want to show you the most typical flavours of the city and the most symbolic bars hidden in its narrow streets. If you are also a foodie, we recommend our definitive Gourmet Tour.
What better way to get to know a city than through its cuisine? At WeBarcelona we want to share the best selection of restaurants in which you can find giant-sized food.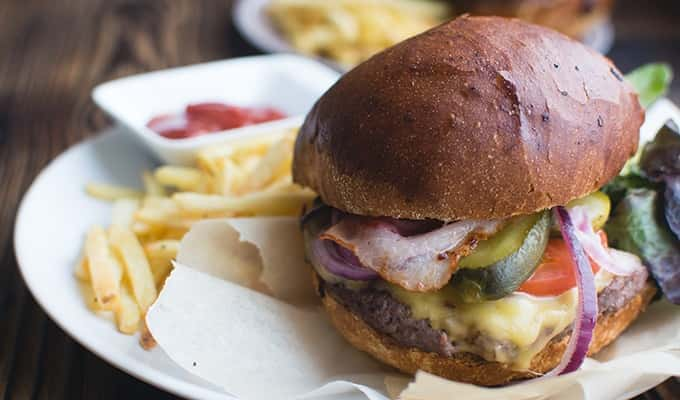 The best establishments with XXL food in Barcelona
If you want to go one step further gastronomically speaking, this post is perfect for you. Are you ready? Then let's begin!
1· Brutus
One of the restaurants that comes to the mind of anyone from Barcelona when thinking about giant-sized food. In this restaurant you can find a sandwich, hot dogs, hamburgers…for sure, for several people.
Its main slogan is "giant-sized food for sharing", so you can imagine the size of its plates. Would you dare to take on a supersandwich on your own?
Location: Passatge Posoltega, 19-21 | 08030 – Barcelona.
2· Goiko Grill
At this restaurant, the hamburgers that you can find are totally in proportion to your taste. At WeBarcelona we recommend that you try to go with an empty stomach, you'll need a lot of space inside. Yes, you might be able to eat what you've ordered, but you probably won't be able to eat anything else for the rest of the day.
There's also room for vegetarians at any Goiko Grill. Its broad and varied menu is compatible with all kinds of tastes. We love it!
Location: There are many of these restaurants open in Barcelona, but the most central is situated in 'la calle del Bruc, 25' (08010 – Barcelona).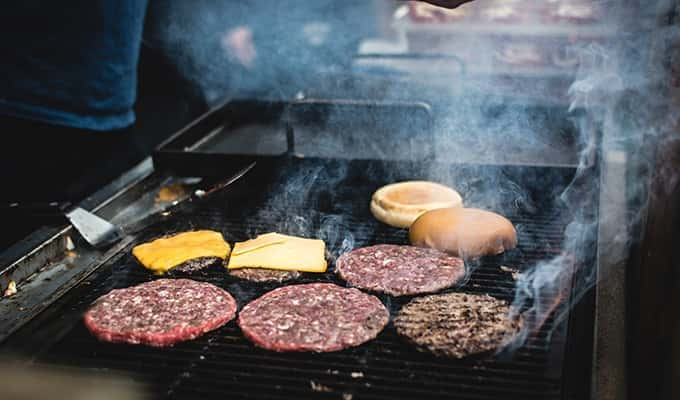 3· La Kaña
If we delve deeper into the most symbolic restaurants of Barcelona, then we should speak about La Kaña. This restaurant is not only popular for specialising in giant-sized food, but also for its polite staff and pleasant atmosphere.
It's perfect for meeting up with friends. Get ready to have a good time and eat until you burst!
Location: Carrer de Colom, 112 | 08222 – Barcelona
4· Anauco
Have you ever heard of the Hamburger restaurant, Anauco? Instead of making delicious hamburgers for all different tastes, it offers a distinct alternative, only suitable for the brave.
We present the definitive challenge of the year: eating a very special hamburger in 30 minutes. If you manage to finish it, you won't have to pay a single cent. It will be completely free! Now discover the ingredients…
1Kg of meat
200g of cheddar cheese
200g of bacon
4 fried eggs
Caramelised onion
Gherkins
Lettuce
Salsa Anauco
250g of chips
Think you can do it? Then go for it!
Location: Carrer de Manso, 22 | 08015 – Barcelona
If, after this post, you still want more, then don't mess around. Get in touch with us
Tell us which features you would like to include in your stay in Barcelona and we will take care of everything. Among our many services, you can always count on the convenient option of personalising your own experience with us.
Are you interested?