Barcelona Citizens
5 places to meet locals while travelling

---
When you travel, sometimes it can be difficult to meet locals.
Going beyond the most touristy places, finding the lesser known streets and leaving embarrassment behind are three fundamental methods to achieve it.
If you are a true traveller with desires to meet local people, we will show you every corner of Barcelona – follow these recommendations.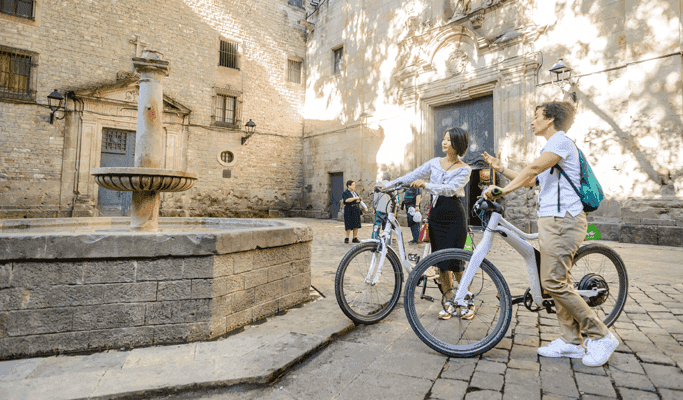 Go to local events
If you want to feel like a genuine local you have to think and act like them.
Inform yourself about upcoming events in the city – shows, conventions, concerts, gastronomic events and anything else that occurs to you.
Barcelona is a cosmopolitan city that has events of every type, from sporting competitions to national comic book conventions, you only have to choose the thing that you fancy and the conversation with locals will flow.
A perfect place to get to know Barcelona locals, their history, culture and traditions are in the festivals of each neighbourhood which happen in summer.
In this article, we have listed 5 events that you can´t miss. Give it a look!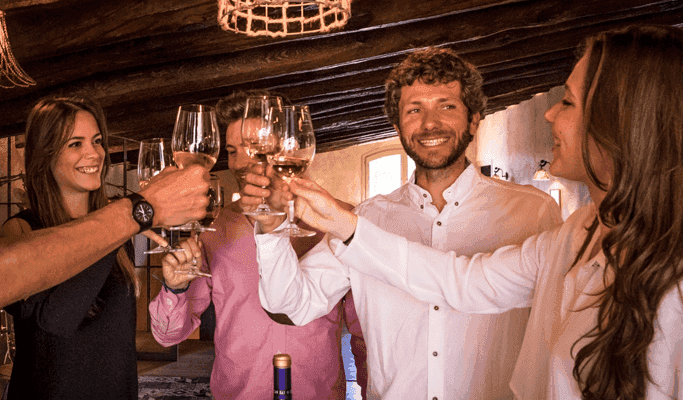 Go out to party like a local
Even if it sounds trivial, a party is one of the best places to meet people.
If you are new to the city and you fancy talking, dancing and having a good time with locals, take in Barcelona´s nightlife.
Plaza Real, the Marina neighbourhood, the port or the Aribau district are some of the best-known places to go out in Barcelona.
Dust off those words of Spanish that you learned years ago and begin to speak with locals like one of them.
The people of the city are very friendly (above all on a night out) and like to meet new people, so don´t worry, you´ll have a great time.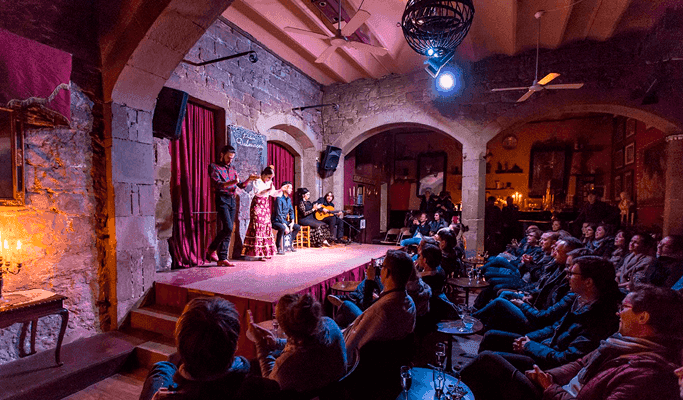 On a city tour
There is no better way to get to know the city than with a tour guide that will show you everything that you need to know.
Take full advantage of this and also of the chance to get to know people whilst you discover the corners of Barcelona.
In small group tours you can meet people with the same interests as you, so you already have something in common that you can talk about.
Don´t be shy and begin a beautiful friendship with the people that surround you on the tour – maybe after the tour you´ll end up having a beer together.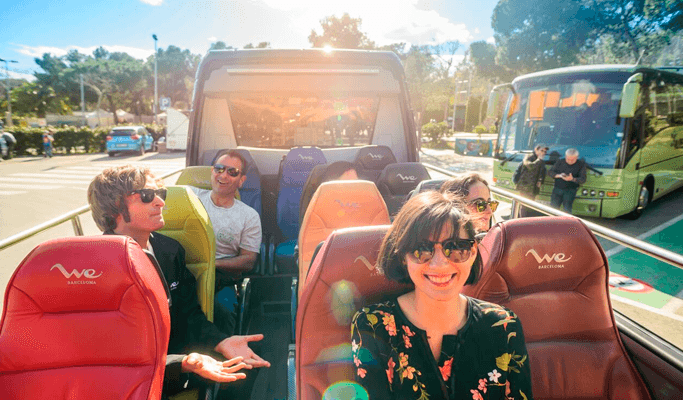 Do a language exchange
If you want to remain in the city for some time, a great way to get to know local people (and the language) is to sign up for a language exchange.
This way, you will meet up with a person that will speak to you in Spanish whilst you speak in your native language.
Without doubt, a very fun and relaxed way to get to know people, who can also show you every secret the city has.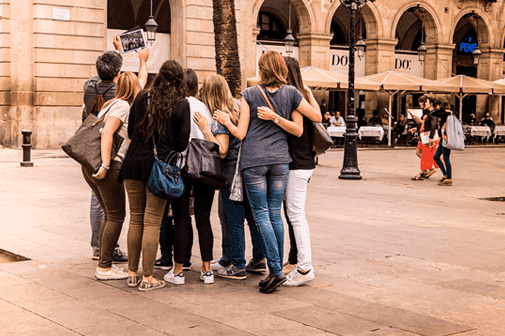 Go to a football match like any other fan
If you like football, one suggestion is to experience a Barcelona match like you were a genuine fan.
Whether at the stadium itself or in a bar, you will always find friendship amongst the people sharing 90 minutes with you.
A few kind words about Messi, a comment about the referee and a couple of negative opinions about the opposition and you won´t need to do anything more.
It will be your secret weapon to win over the Barcelona locals who most love FC Barcelona.
A recommendation: act with care or you could end up being a season ticket holder.