Barcelona Attractions
What to do in Sitges: 7 ways to get the most out of Sitges

---
If you are currently planning a trip around Catalonia, you must consider one of its most trendy destinations. At WeBarcelona we want to show you what to do in Sitges, how to get there and its highlights…
It is certainly one of the most charming towns surrounding Barcelona. Despite being only half an hour away, its character transports us to a completely different world to what we are used to.
Stone pavements, houses painted in blue and white, typical of fishing villages, a section of the medieval wall, the history of art… If you've been before then you'll agree with us. If you haven't yet been, we know you'll end up agreeing too.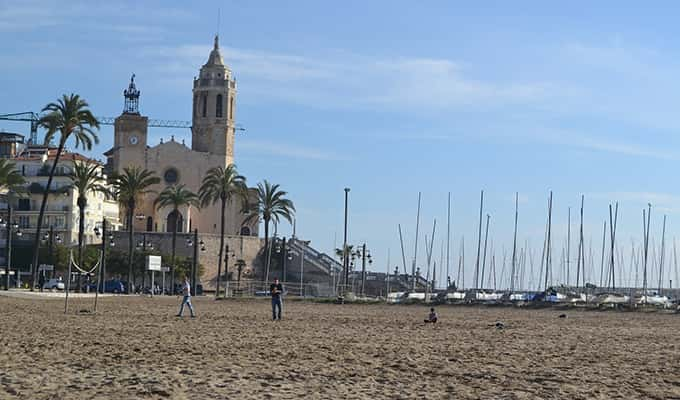 What to see in Sitges in a day
Let's start WeBarcelona's bullet point list of suggestions for the trip. Get ready to enjoy a full day on the Costa Dorada!
Upon arrival in Sitges, the first thing to do is to enjoy the surroundings encompassed by the old town. In its streets you will find buildings that are truly emblematic of the city. Among them are modernist buildings like Can Bartomeu Carbonell, also known as the Casa del Reloj (Clock House).
If you're a true lover of museums, then you're in luck! We suggest Museu de Maricel and Museu del Cau Ferrat, where works of illustrious artists such as Picasso and El Greco are on show.
Do you think this is all Sitges has to offer? Then think again! The white and blue colours are not limited to facades, but also to the town's patios. During your trip, try not to miss the marvellous Pati Blau or Patio Azul, situated at number 10, Angel Vidal street.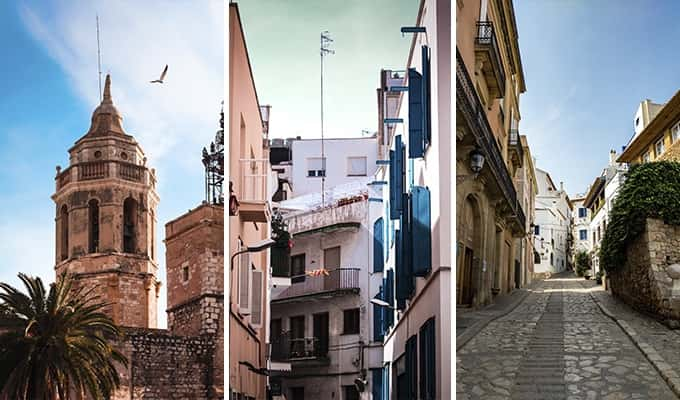 Now it's time to stop at Sant Bartomeu and Santa Tecla Church just before the beach. Here, the views are highly recommended both during the day and at night. This church was built in the Baroque period, and this is the best place to access the next point on the journey.
Now for the seafront promenade. At WeBarcelona we recommend covering the whole distance visible from Sitges' church. Are you ready for the 3 km walk?
After all that walking, why not spend a few hours relaxing on Sitges' beach.
Before leaving, at WeBarcelona we encourage you to stay for one of the best nights in Catalonia. It's time to go out on the town, so you must stop off at Calle del Pecado.
After all this, we know you'll want to find out more about Sitges .
So, when is the best time to visit? Although any month of the year is good for a short escape, some events are a must-see. More specifically, the Gay Pride celebrations, the International Film Festival, and of course, the carnivals.