Barcelona Experiences
The Monastery of Saint Peter de Rodes: The colossus of the Costa Brava

---
The Costa Brave has many charming corners hidden away beyond its beautiful beaches. One of them is the monastery of Saint Peter de Rodes, situated very close to Cap de Creus, the most easterly point in the Iberian Peninsular.
It is one of the many monuments of Romanic architecture preserved in Catalonia, but it is perhaps one of the most architecturally advanced.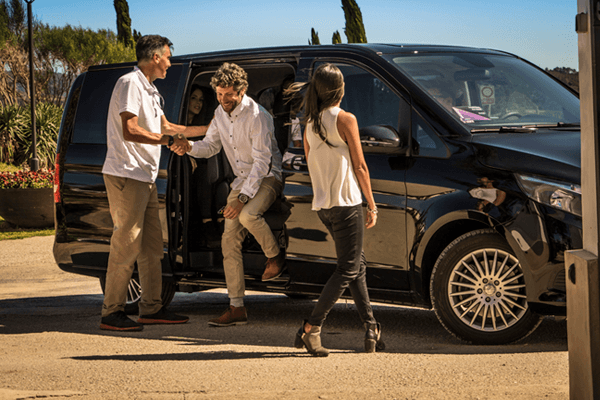 As well as seeing the inside of the monastery, it is also worth enjoying the spectacular views from the top.
And, close by, it is also possible to explore the ruins of the medieval settlement of Santa Creu de Rodes and of the pre-romanic church dedicated to Saint Elena.
History of the monastery of Saint Peter de Rodes
The first appearance of the location in the written record is in the year 878, where it is mentioned as a simple monastic site dedicated to Saint Peter.
It is not until 945 that it began to be considered a Benedictine monastery.
Between the 11th and 14th centuries it bcecame the spiritual centre of Empúries, an importance that can be see by the church, it's bell, cloisters and vestries.
Beginning in the 17th century it was pillaged multiple times and ended up abandoned by the benedictine community, which moved to nearby Figueres.
In the year 1930 it was declared a site of cultural interest and since 1935 various restorations have taken place.
The monastery itself is built upon terraces to take advantage of the terrain. The church and cloisters clearly display a marked classical influence, particularly noted in the columns and spires.
Outside, the doorway designed by Master Cabestany shows scenes from the life of Christ, with parts incredibly well preserved even in the modern day. It is possible to visit the monastery on your own, as well as with a guided visit.
Above all, it is even possible to eat nearby in a restaurant with spectacular views over the surroundings.
Monastery of Saint Peter de Rodes Tour
In We Barcelona we offer a Costa Brava Tour which includes a visit to the monastery of Saint Peter de Rodes.
With Barcelona as the point of departure (although if you are staying in the Costa Brava just let us know), we head toward Cadaqués and Port Lligat in a luxury van, two of the most beautiful seaside towns in Catalonia.
From there we head towards Cap de Creus, a place where it seems like the world begins or ends, depending on how you look at it.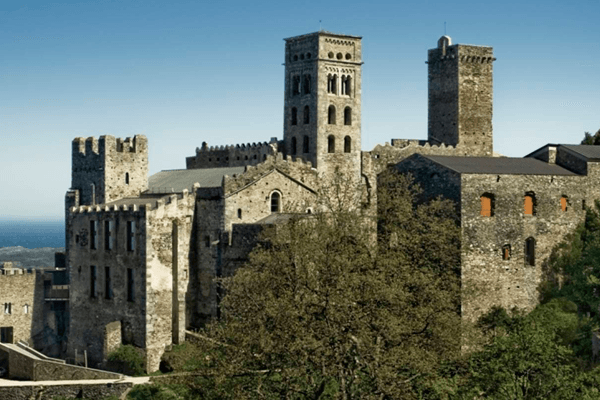 Source: patrimoni.gencat.cat
After returning from Cadaqués in order to let a traditional lunch settle, we visit the monastery of Saint Peter.
The road to the monastery has a stunning backdrop, of which we will take advantage to fill you in on all the details of its history, before afterwards returning to Barcelona.