Barcelona Experiences
It´s summer! Barcelona´s best beaches in June

---
If you are going to come to Barcelona in summer, clearly one of the unmissable things to do is a trip to the beach.
To bathe in the sun and to go for a dip in the middle of the city is possible here, but it is worth knowing where is best to go.
If you want to get brown this summer, continue reading and discover the best beaches in Barcelona to visit in June.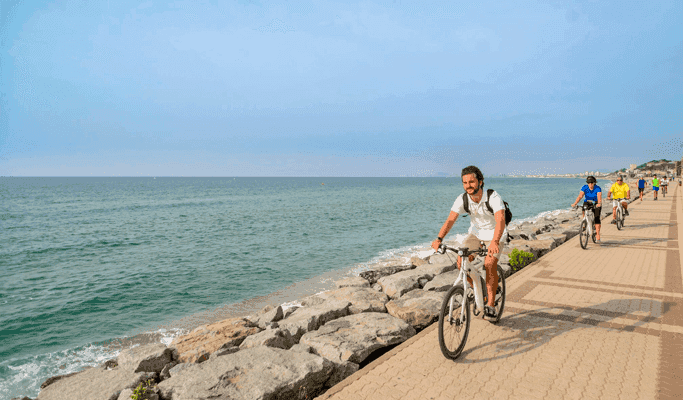 Beaches in Barcelona. Top 3
Even if the most famous beaches tend to be in the Costa Brava, you don´t have to leave Barcelona to find white sands and clean water to swim in.
The biggest strength of the city is that in less than half an hour in the metro you can get to any beach.
Nova Icaria
Nova Icaria beach is considered one of the city´s quietest to sunbathe and take a dip in the sea. It is located in Vila Olimpica, right in front of the goldfish designed by Frank Gehry, and is almost 500 metres of sand.
It is also a great option if you want to talk a relaxing walk by the sea and eat in one of the many restaurants that offer a great beach view.
The beach itself is very popular with many sportspeople that go there to run, skate or even surf.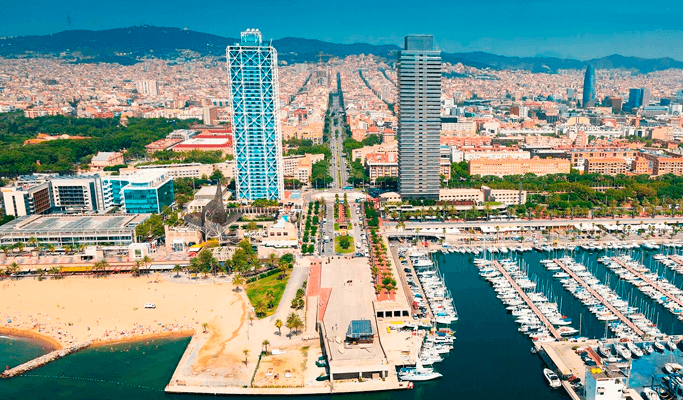 Mar Bella
Another well-known beach in Barcelona is the Mar Bella, very near to Nova Icaria. It is located in the Sant Martí neighbourhood and is also around half a kilometre long.
Here you´ll find younger people beach, alongside beach volleyball courts, basketball nets and ping-pong tables.
This beach was created after the 1992 Olympic Games and also has a part that is a popular nudist beach – a useful fact to know before you arrive.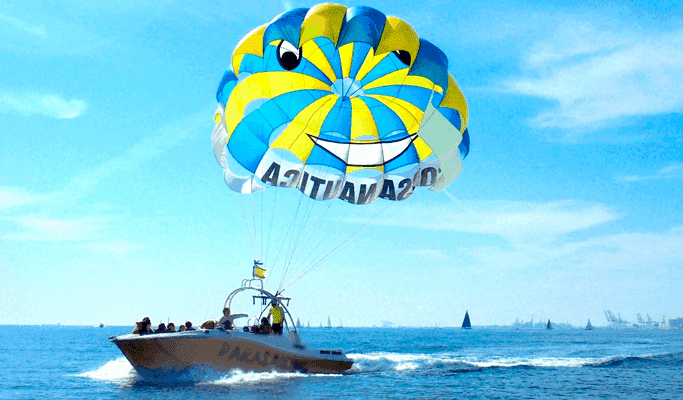 Badalona
Badalona is a separate city from Barcelona but it is less than half an hour away in train.
It has a calm, quiet beach which is big enough that you can be certain you won´t have a problem finding a space to put down your sunshade and towel.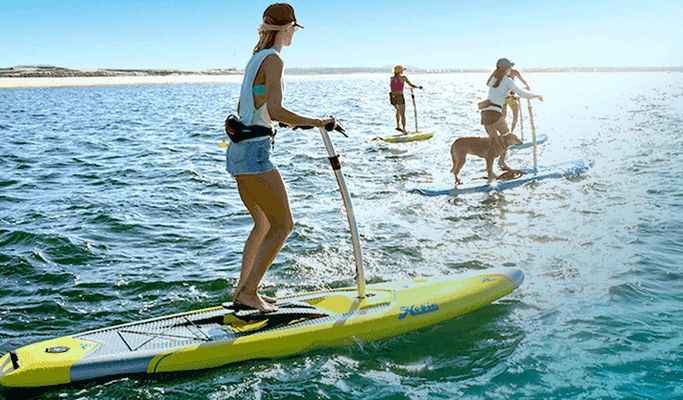 In older times, this area was an industrial time where many of Barcelona´s factories could be found, and there are still a lot of chimneys and factory bridges which, these days, are only decorative.
The water is clean and you can enjoy live music every afternoon in summer thanks to the bars which you´ll find right next to the beach.
Best beaches near Barcelona
It´s possible that before coming to Barcelona you won´t have a good idea how far the beach is from the city or to which beaches you should go.
The most important thing is that you know that you can reach many on the metro, or in train, and that most of the best beaches can be found in the Barcelona metropolitan area.
That, and many other things you ought to know before you get here are covered in one of our blogs.
If you´re thinking about going a bit further out to find quieter beaches or places which have more local charm, we´ll tell you our favourite places nearby.
Montgat Nord
The beaches of Montgat are some of the most beloved by Barcelona locals for their size and tranquillity.
Half an hour from Barcelona, you can find a peaceful haven far from the hustle and bustle of Barceloneta.
It is 2km long, with three different beaches, so you´ll never struggle to find a place to lie down in summer.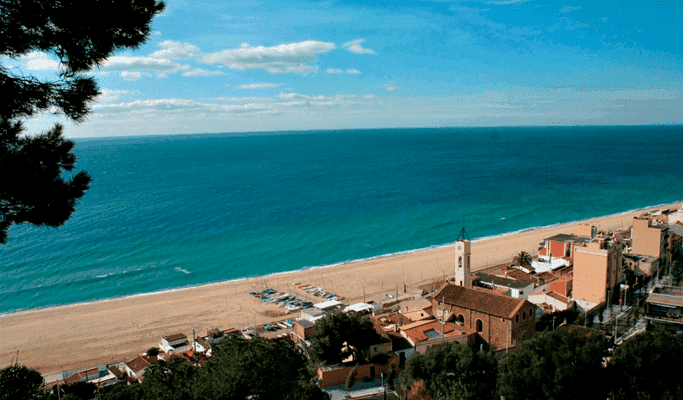 Fuente: www.barcelonacheckin.com
Playa del Garraf
A little further from the city, almost an hour from Barcelona, you can find the beaches of el Garraf.
Sitges is the best known, as much for its quintessential charm as for its parties and carnivals that people flock to from all over the world.
If you're looking for the perfect combination of a beautiful coastal town and great beaches, look no further – Sitges has everything you need.
So now you know, the only thing you have to do is choose your preferred option and pack your towel and swimsuit. You´ll have a great time!