Barcelona Attractions
Where to go with children in Barcelona (where it's impossible to get bored)

---
There are many things to do in Barcelona with children. In fact, Barcelona is one of the most exciting cities for little ones. Both parents and children's eyes light up when they see the beach, taste wonderful Catalan food, experience the warm climate and the originality of typical tapas.
If you're looking for family plans in the city, pick up your pen and paper. We're going to recommend to you some of the best things to do with children to make sure everyone has a great time.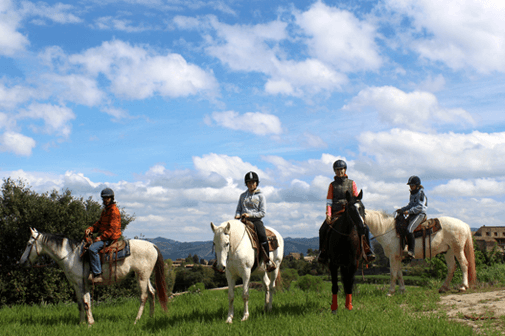 Learn and enjoy the CosmoCaixa
Who said that children get bored in museums? One the best places to go with children is the CosmoCaixa, a place of more than 50000 square metres that shows us the origin of the earth and the universe in a very interactive fashion. The Planetarium, a sunken forest or the activity Toca-Toca are unmissable.
Discover Park Güell with children
To visit the most famous buildings of the architect Antoni Gaudí is something that you can't miss on any visit to Barcelona. The Sagrada Familia o the Casa Batlló are a compulsory visit, even though the place where children are going to have a great time is in Park Güell.
The gardens, viaducts, stairs and the famous dragon are incredibly beautiful. Above all, take a good look at the "trencadís", the famous modernist technique of Gaudi for creating mosaics.
Visit Montserrat with children
If you have time to go out of the city, we recommend that you go with your children to the spectacular and unique mountains of Montserrat. Apart from the fantastic abbey, there are many walks (some fit for children) that deserve to be explored if the weather is good.
With a trip to the natural park of Montserrat you will discover unique scenery, with hermitages, flora and fauna all around you.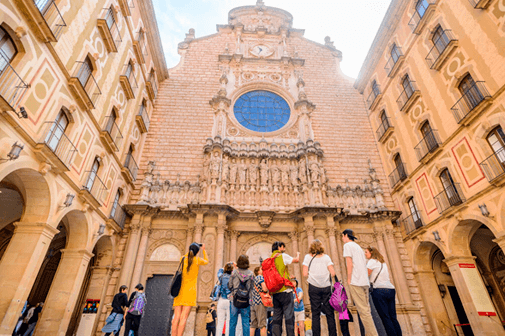 Enjoy the theme park of Tibidabo
The mythical theme park of Tibidabo, 500 metres above the city of Barcelona, is one of the favourite places of children, both local children and tourists. It is ideal to spend a day going on attractions such as the big wheel, airplane, rollercoaster and carrousel, as well as visiting the haunted house or the 4D cinema. By the way, the views are spectacular.
Get lost in the Horta Maze.
The Horta maze seems like it comes from a fairy tale, something that children will love. It has a calm and tranquil atmosphere, although there is always somebody lost who can't find the exit. Once you arrive at the end of the maze, you will be in front of the oldest garden in Barcelona, which dates from the 18th century, where you can get some brilliant photographs.