Barcelona Experiences
How to get to Montjuic and discover the castle

---
If you are preparing a visit to Barcelona and you fancy doing something different in WeBarcelona, we can help you. In this post, you can discover the full details of how to get to Montjuic.
Montjuic, one of the best known mountains in Barcelona, has a lot of secrets and hidden places. For that reason we want to tell you what is the best way to get there and give you a small list of plans so that you have the best possible trip.
Also, what is the best way to finish an exciting day than with a night time tour of Montjuic? Relax and prepare to enjoy an authentic visual phenomenon, the magical fountain. If you have never been in person, this is the best opportunity to do so.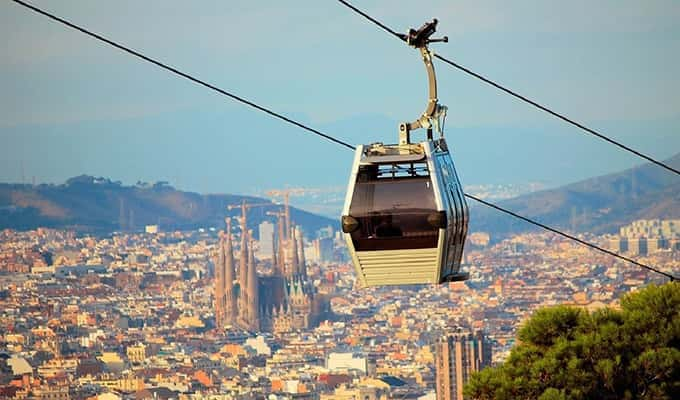 How to get to Montjuic: car, cable car and public transport
As we all know, the fastest way to get anywhere is by car. You only need approximately 15 or 20 minutes to get to the centre of Montjuic.
There is also the cable car, another one of the most famous attractions in the city. In only 10 minutes you can get from the centre of Barcelona to Montjuic.
If you want to go by public transport, more time is required. Prepare yourself for a trip without a rush, because it will probably take you twice as long.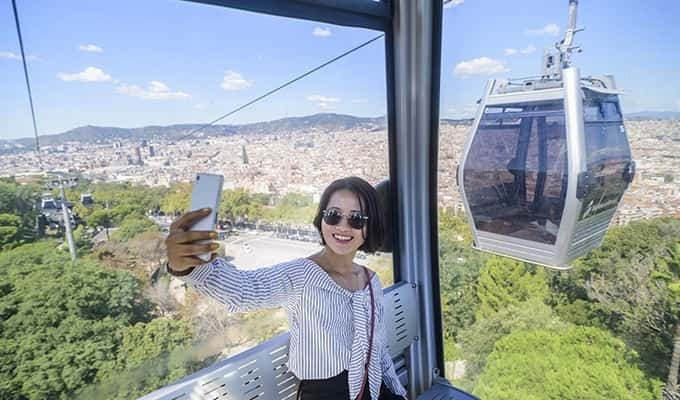 How to get to Montjuic castle
It is worth saying that the duration of the trip always depends on where in Barcelona you are coming from. . It won't take you the same amount of time if you leave from Hospitaliet than Poblenou or Gracia, for example.
In any case, the first thing you have to know is which is the best route between your departure place and Montjuic.
At Webarcelona, we recommend that you use as a point of reference Montjuic Castle. Thanks to this it will be a lot easier to find your way there.
¿What to do if you have all day at Montjuic?
A lot of people think that once they´ve seen Montjuic Castle and the Magic Fountain, they have already seen everything, but they couldn´t be more wrong.
Before leaving the famous castle, take all the time you need to enjoy the views. As it is located on the top of a mountain, you can see all of Barcelona from this great vantage point.
Amongst the most visited places in Barcelona in the last year is Poble Espanyol. It was created in 1929 and brings together a wide selection of the most spectacular towns in Spain.
It is also necessary to mention the Botanical Garden, in which you can find thousands of plants. Exactly what you will find varies depending on the time of year.
To finish the day, don´t forget to take the cable car. If you didn´t use it to get up, you can always try it on the way day. You will cross the entire port until you arrive at the Tower of San Sebastián, perfect to be able to continue your adventure.
When night time comes, your desires to enjoy Barcelona will increase even more. In WeBarcelona we want to share with you which are the five best plans to continue creating great moments.