Barcelona Attractions
Festivals of music in Barcelona of 2017

---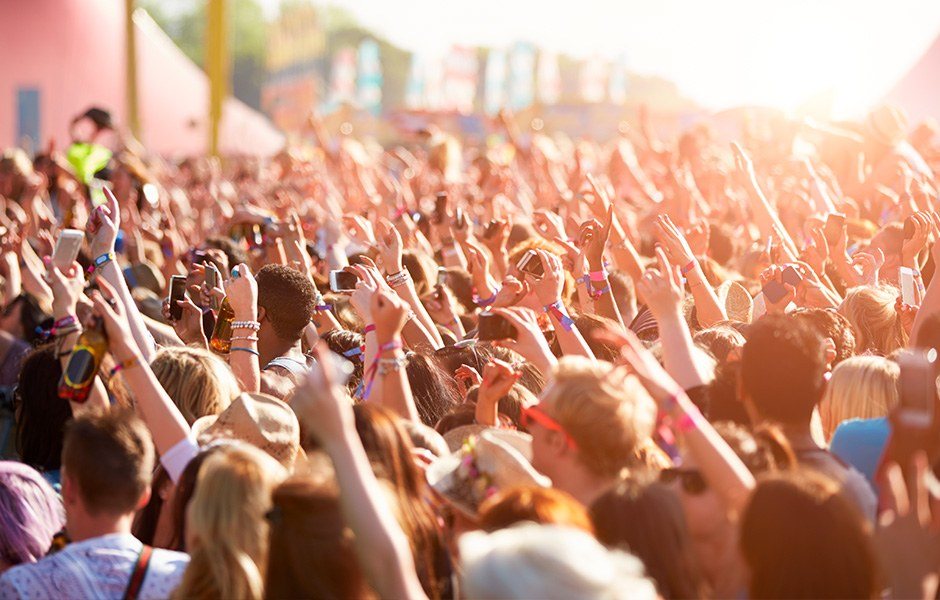 Catalonia is betting, long overdue, on festivals of music, and, certainly, is one of the best activities offered by Barcelona, the capital of these big events that concentrate to thousands of people in a few days. The festivals have become a great option among the many things to do in Barcelona during the summer. These cycles of concerts extended in time with international headliners and betting by local musicians scheduled from the end of May to the end of August. Barcelona, the Mediterranean climate and the breeze of the sea, formed an ideal capital for this type of events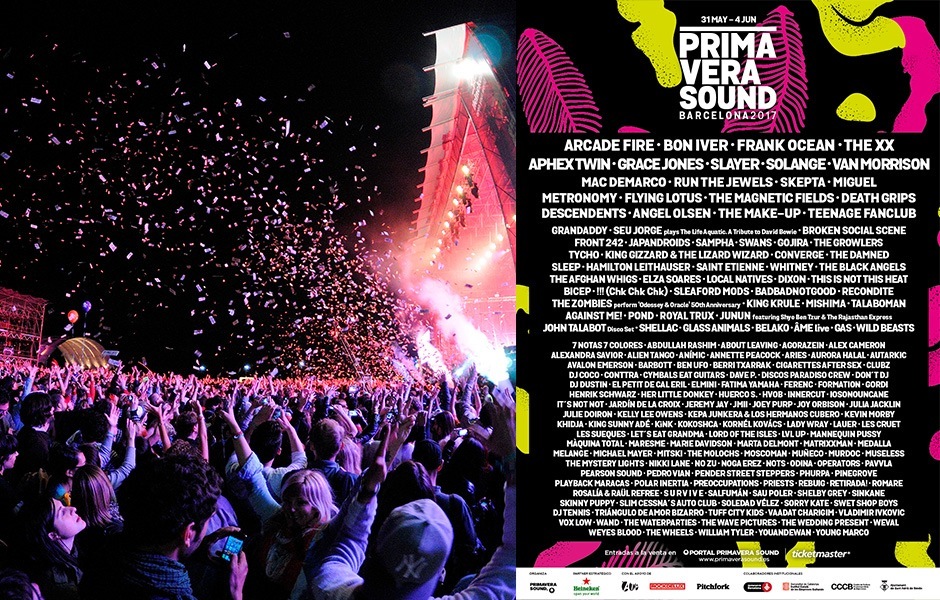 From May 31st to June 4th, the city gives the green light to the summer festivals with Primavera Sound. There are intense days of music in the Parc del Forum in Barcelona with audiences from around the world and from different generations. Primavera Sound gathers on their posters the latest musical proposals of the independent field, along with recognised artists, to offer all kinds of styles and genres, highlighting pop, rock and the most underground trends of the electronic music.
This year it is emphasized at the Primavera Sound poster the return of Justin Vernon. In addition, other prominent names include Bon IVer, Solange, Frank Ocean, The XX, Arcade Fire and Grace Jones.
To learn more about the Primavera Sound click here.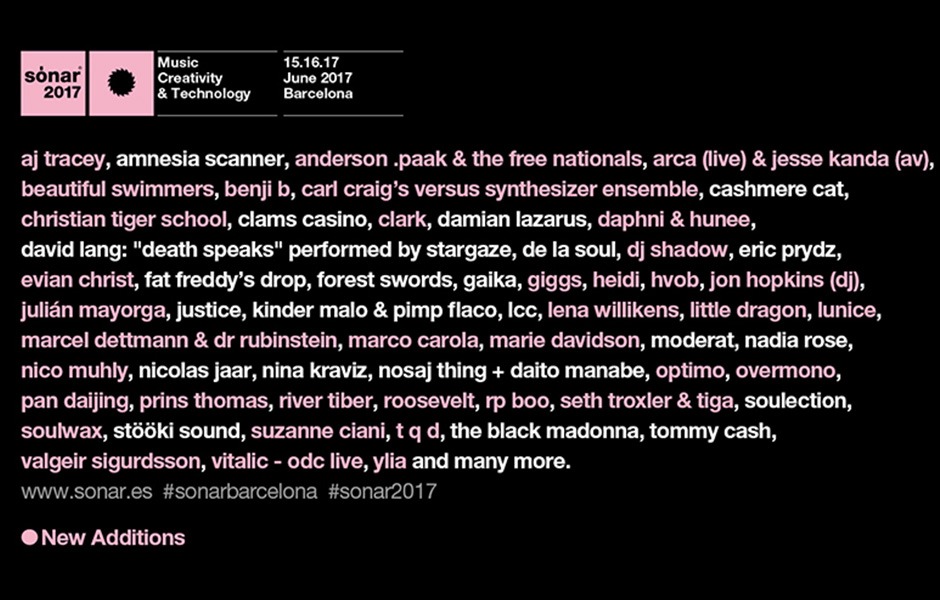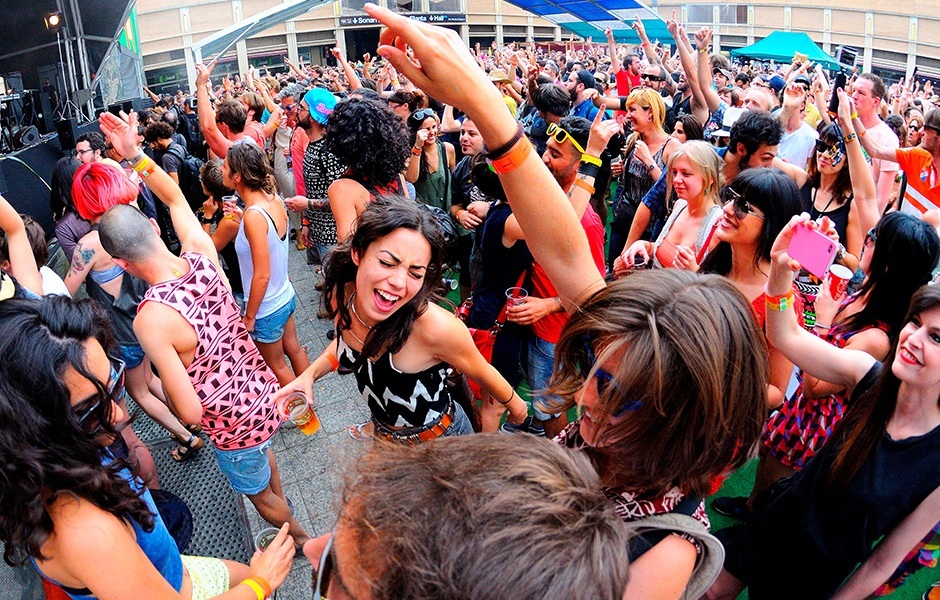 If you are looking what to do in Barcelona from 15th to 17th June you cannot miss the Sónar, the most important festival of electronic music in our country and possibly in Europe. This year celebrates its 24th edition distributed between the two Fira Barcelona venues: Feria Montjuic (Sónar by day) and Fira Gran Via (Sonar by night). In addition, as a novelty, this year the poster extends with an exclusive day for professionals prior to the start of the festival, June 14th.
More than 150 scheduled performances include the French duo Justice, standard bearers of the "French House" today, who will present its new audio-visual show on the occasion of the last album. There will also be headlining absolutely Nicolas Jaar, the spectacular Moderat live-act, the dance of veteran Eric Prydz, and the absolute Kings of American hip-hop De La Soul.
Click here for more information about the Sónar.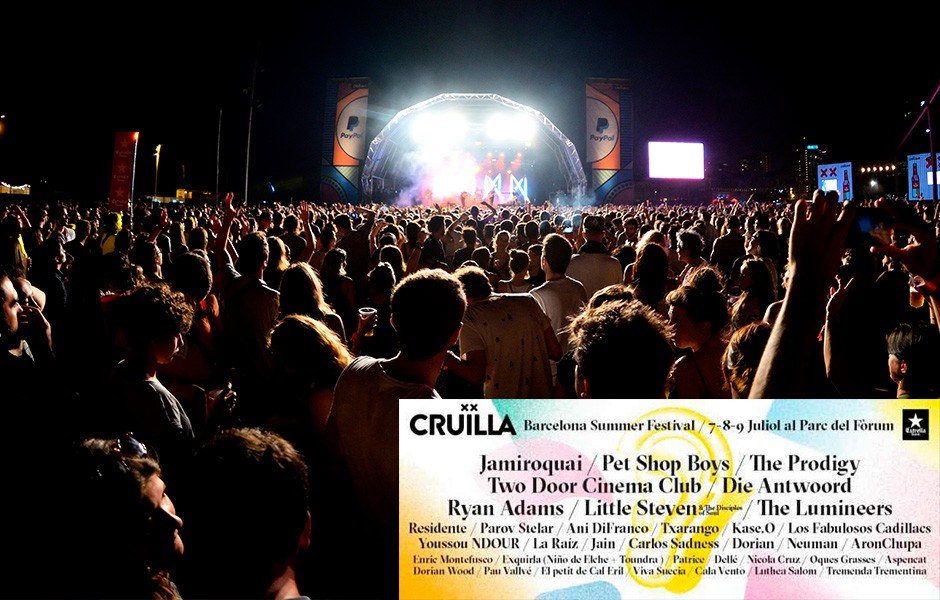 Cruïlla is another of the festivals of the summer and undoubtedly a reference activity in Barcelona that will leave you with a very good taste. The Cruïlla celebrates its eighth edition on 7th and 8th of July in the Park of the Forum with an eclectic poster regardless of stylistic barriers. By now the Festival Cruïlla has confirmed performances by international artists such as Jamiroquai, Pet Shop Boys, The Prodigy, Two Door Cinema Club, Ryan Adams and Jain among others, easy to say. Regarding statewide artists, it is included Txarango, Exquirla, Enric Montefusco, root, Pau Vallvé, Carlos Sadness and Oques Grasses.
For more details of the Cruïlla Festival, click here.
In addition to these high reputation festivals, the offer in Barcelona does not stop here, since there have been programmed many others such as the Festival Jardins de Pedralbes (June-July), Barcelona Beach Festival (July 15th), the Barcelona Edition of Tomorrowland (July 29th) and the DGTL (11 and 12 August). No doubt, Barcelona offers a wide variety of concerts for all audiences, don't miss the opportunity to spend a few days in the Catalan capital surrounded by good music and the best atmosphere!