Madrid
7 popular bars with live music in Madrid

---
Going out for drinks in Madrid isn't just about having good cocktails and fine imported beer. It's also synonymous with live music, which in many cases can be enjoyed for free.
Below, we suggest 7 of the best bars for live music in Madrid, although there are plenty more.
What's more, if you're one of those people who likes to do something different, we recommend two unforgettable experiences:
La Coquette Blues bar
This bar, located in a basement, has dedicated itself to Blues for the last two decades. If you like this genre of music, born in the Afro-American communities of the United States, then you can't miss out on the performances from local and international artists in La Coquette. Concerts are usually free, with a minimum consumption.
La Palma: discover new artists live
Malasaña is one of Madrid's most alternative neighbourhoods in which one live music bar stands out above the rest: el Café La Palma. Several genres ring out from this bar, and you can find anything from up and coming future talent to the best bands from around the country. Bands such as Amaral and Pereza have played here, as well as Mala Rodríguez.
Flamenco and Rumba in Candela
If you want to experience the Sevillian dances then don't miss Candela, a bar/club where big acts such as Paco de Lucía, Camarón and Ray Heredia have all performed. Both Madrileños and foreigners join here to drink and enjoy the Spanish music in an intimate and fun atmosphere until the early hours of the morning.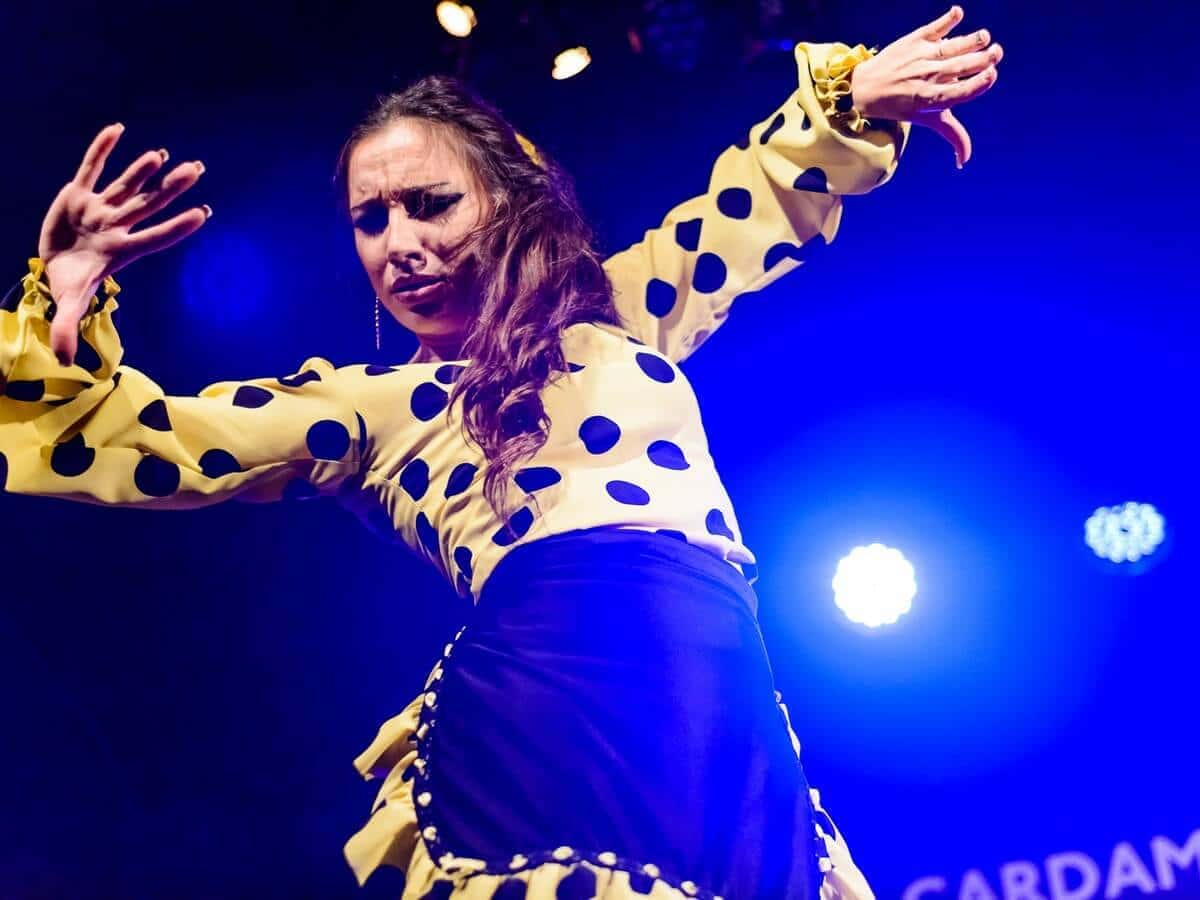 Recoletos Jazz: the ultimate jazz venue
Artists from around the world come together at the Recoletos Jazz (inside the AC Recoletos hotel) to demonstrate their love for this genre of music. Located near Parque del Retiro, this bar has a stylish ambiance, perfect for cocktails and appetisers.
Sala Caracol
Sala Caracol is a reference point for live music in Madrid. Its well-maintained decor and the quality of the bands on show (both emerging and established) make it a must for any music lover. It's not unheard of to find famous artists in the audience either.
Cocodrilo Rock Bar: where nothing gets old
Rockers never get old in the Crocodile Rock bar, where you can enjoy performances from new and established artists. Tap along to the beat with a beer in hand in this live music bar in the heart of the revived La Latina district. You can't miss the incredible crocodile on the bar that gives it its name.
Maravillas Club: much more than live music
In this bar there is a room dedicated to performing arts (monologues, theatre performances etc.) and another room for concerts. Indie soloists and duos alike often reign here, although there is also room for rock bands and electronic acts.