Barcelona Attractions
5 curious facts you probably didn't know about Barcelona

---
We can all agree that the Catalan capital has all that's needed to fascinate any visitor, thanks to its history, beauty, architecture and atmosphere. All over Barcelona you can find curious facts, places and things that will make you fall in love with it in an instant.
Take a look at this article before setting off on your next trip and you'll appear an expert on it. Enjoy our little masterclass!
If you, too, are one of those who enjoys going that one step further on your holidays, then get ready to discover the lesser-known side to Barcelona with our personalised tour.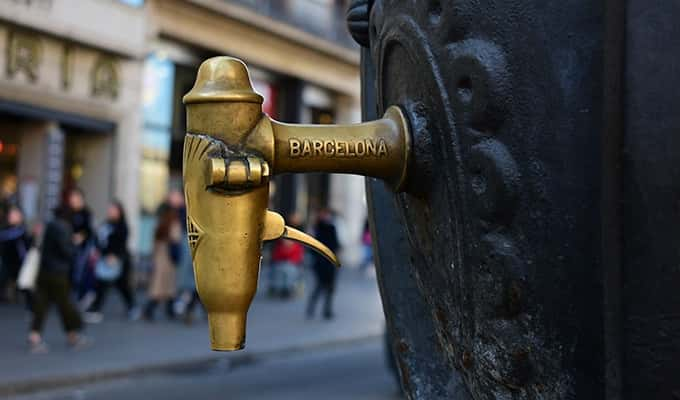 Fuente de Canaletas
If Real Madrid celebrates its victories in the city's Fuente de Cibeles, where does Barça celebrate its victories? Let's find out! Surprising to many, when the Culés (FC Barcelona) won a match they perhaps shouldn't have, they would traditionally celebrate it with their loyal fans at the Fuente de Canaletas.
Canaletas is a little fountain located at the start of Las Ramblas, very close to Plaza de Cataluña. What's more, it's not only a spot for the biggest football pilgrims to visit;it also has another tradition.
At the foot of the fountain you can read a small inscription which states that all who drink its water will return to Barcelona. What about you? Have you drunk from it before?
If you drink water from La Fuente de Canaletas you will fall in love with Barcelona. And no matter how far away you go, you will always come back.
· Sculptures of female heads
In some of the streets in the Born and Gótico neighbourhoods, women's heads were sculpted on walls during the Middle Ages. Given that most of the population was illiterate, their function was to indicate that there was a brothel in that street.
At some point during your trip you are likely to pass through this area, so look out for the sculptures! How many do you think there are? To help you on your search we will tell you where the first one is.
Take note, your first stop is on Carrer dels Mirallers.
· Where is Columbus' hand pointing to?
At the end of Las Ramblas, towards the port, you will find the Columbus Monument. From here we can view his statue, pointing to the horizon. But where is his finger pointing to?
There are two theories. The first is that it points to Genoa, the Italian city in which he was born. The other theory is that it points to America, although if this were true it would have to be pointing in the other direction, but it was thought that it would be easier to associate with Columbus if it was pointing towards the sea.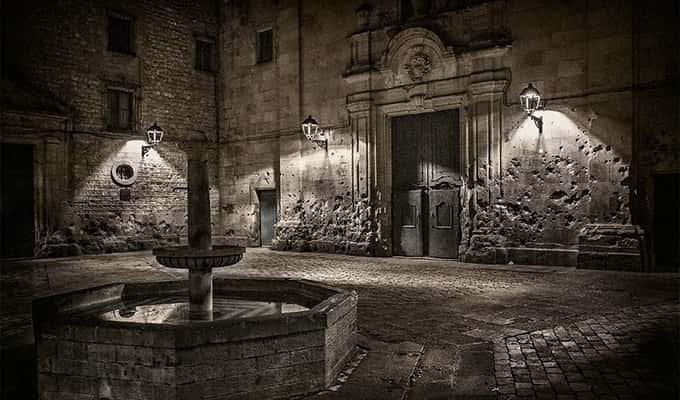 · Remains from the Spanish Civil War in Barcelona
Effectively, there are still several places which maintain the legacy of this conflict. In Particular, Plaza de Sant Felip Neri for example, one of the most enchanting corners of the whole city.
You don't have to look at the church's facade closely to notice the indentations caused by the gunshots. This small plaza in the Gothic neighbourhood transports you to another era.
· The wheel of orphans in Raval
When strolling through the Raval district, at WeBarcelona we recommend a stop-off at Carrer de les Ramelleres number 17, where you will find La Casa de la Misericordia.
On the facade you will see a circular window with a wooden winch or wheel on which many mothers would leave their babies to hand them over to the nuns. To the left of this window you will find a little slot which, to this day, accepts donations.